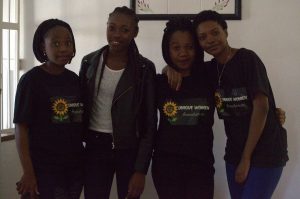 This is the tenth blog-post from Nicolin Mamuya, the first ESOMAR Foundation scholarship in South Africa. Nicolin thinks back at her graduation day.
This Honours programme has officially taken over my life. However, I am not complaining because, it isn't as though I have anything better to do. It's like my mom always said, "When you're busy, you don't have time to be worrying about other peoples' business".
On the 4th of April I had my graduation ceremony. It was alright. I think I celebrated enough after I received my final results last year in December. I must admit, I wish I had my family with me on the day. Maybe the pressure of getting the outfit and transport would have been less intense. Nonetheless, I appreciate my friends for being there.
If there's one thing I have learnt in this life, it is not to expect things from people. I mean, people are human and disappointments are inevitable. Trust and believe in yourself.
The scholarship awarded to Nicolin was sponsored by SSI and in collaboration with SAMRA.