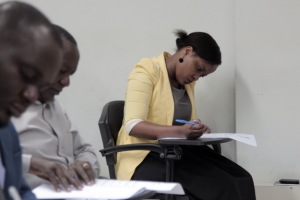 Blog post from Innocent Rwamba Nyaga who is following the MS in market research at the University of Nairobi, Kenya. Innocent is the recipient of the ESOMAR Foundation / MSRA Scholarship sponsored by WIRe and Unilever.
This semester has been one of the hardest and most enjoyable in equal measure. I have to admit I didn't think I would have made it without dropping the ball but I am glad I'm at the half-way junction! Second semester exams are now over with the third semester beckons!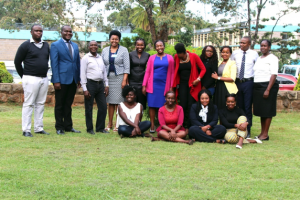 The units this semester have been great, especially Green Marketing. I don't think I had ever thought of sustainable marketing before I interacted with this unit. The unit was taught at such a crucial time in Kenya, where as a people we haven't been environmentally conscious. Kenya's forest cover is less than 10% of total land mass and there are no initiatives to rebuild it and sadly so because we have been experiencing heavy rainfalls the last couple of months. So the Green Marketing class of 2018 in the University of Nairobi, we want to be the next Wangari Maathai's and take care of our trees as she avidly had before her passing. Please check out Kenya's Nobel Peace Prize 2004 winner for her "contribution to sustainable development, democracy and peace''.  She founded the Green Belt Movement, an environmental non-governmental organization focused on the planting of trees, environmental conservation, and women's rights. Isn't that a fitting description!! I hope I get to make any kind of positive influence, change in the little world around me.

Wangari Maathai, Kenya's Nobel Peace Prize 2004 winner for her "contribution to sustainable development, democracy and peace''.
I have been so inspired by the Green Marketing lecturer, Prof. Mary Kinoti. She has brought forth a yearning to be better, to dream and to see it through no matter what. We still have weekly meetings even when we have finalized her classes already but the fire in us to make a difference burns so hot for us still. She nurtured us and hopefully what she taught us will not be in vain!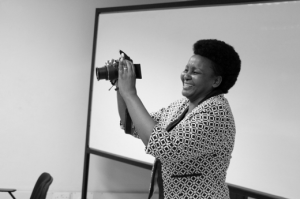 Prof. Mary Kinoti
I look forward to a new year, there have been lecturers' strikes still in this beautiful country of ours so hopefully it will not affect us this coming year.
It has been pure pleasure and hard work being honored with ESOMAR-WiRE Scholarship recipient of 2017-2018. I now want to branch out and work with you personally, I hope I shall be worthy of that extended honor!
How you can support
If you are a market researcher, a national market research association, an NGO involved in research or a university interested in a scholarship in your country please contact us at info@esomarfoundation.org
Partners & Sponsors
We are always on the lookout for partners and sponsors. If you are an organisation looking to understand more on how you can support us, please find more information here or contact:  info@esomarfoundation.org