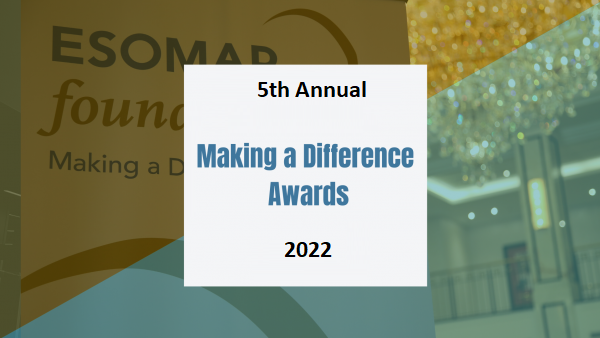 Do you do Social research? Does your research contribute to understanding the human condition to better the human condition? Are you keen to showcase your unique insights to the world? Fill in the form below and let us know!
All non-profit cases are welcome whether they are international, national or local!
The competition is the centerpiece of the Foundation's 'Making a Difference' programme. It's our chance to highlight and promote how the best of research has made a significant difference to Not-For-Profits.
Deadlines: 
17 June – Deadline for submissions
18 July – Announcement to the winners
September – awards presented at the ESOMAR Congress