Gfk Ukraine on behalf of IOM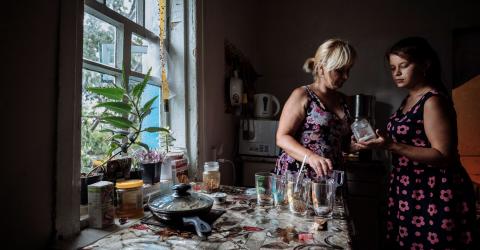 Gfk carried out a survey on behalf of IOM, covering children in different life circumstances, such as orphans, homeless children, children displaced from conflict zones, detainees in penitentiaries and children with special needs. The results highlighted the propensity for risky behaviour in regard to accepting high-risk offers, such as selling or taking drugs
The survey was conducted via face-to-face interviews, with over 2000 children. 6 indicators of awareness about human trafficking and vulnerability were designed and calculated; 1) estimation of the risk to get involved in human trafficking, 2) propensity for risky behaviour, 3) the level of dangers of the social environment, 4) awareness of safeguards against human trafficking, 5) awareness of where to address if got involved in human trafficking, 6) awareness about forms of human trafficking.
Based on the results of the survey, IOM Mission in Ukraine developed a strategy for counter-trafficking (CT) awareness-raising campaigns, including public service announcements made by famous Ukrainians to help raise awareness of the problem. The study also assisted and strengthened local advocacy and prevention initiatives such as the National Referral Mechanism for Assisting Victims of Trafficking. This demonstrates the significance of the study and its results, which have been applied nationally and locally to counter-trafficking practices. A second wave of the survey will be conducted in 2018.
ESOMAR Foundation helps charities use research to make more impact. If you\'re a charity who needs research advice, contact us here.