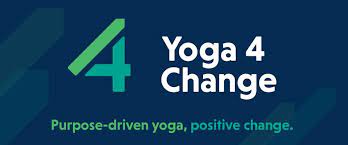 Yoga 4 Change set out to evaluate the effectiveness of different healing treatments as recovery tools for undeserving populations, such as, veterans, incarcerated individuals, those facing substance abuse and at risk youth. The research validated the use of trauma informed, yoga and mindfullness programs while highlighting the ever growing, and international, appreciation and understanding for such practices.
A multimodal research approach was applied, using three participant groups. A voluntary, convicted and control group were each offered trauma informed yoga and mindfulness curriculums over a 16 week period. All participants were assessed pre and post curriculum, and data was collected through a survey, which included multiple empirically validated scales and open-ended qualitative questions. Both physical and mental well-being were measured to provide a quantitative report and further qualitative data was also collected through self-report methods.
The research demonstrated the invaluable use of alternative approaches, such as yoga and mindfulness, when treating those impacted by trauma. The potential for further and significant social impact may inform future treatments and general social well-being and resilience.
ESOMAR Foundation helps charities use research to make more impact. If you\'re a charity who needs research advice, contact us here.