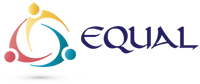 Equal set out to understand how best to improve advocacy issues concerning disabled individuals by facilitating conversation and understanding surrounding difficulties that they face when communicating with government officials. The research was carried out in Mumbai as it has one of the highest numbers of disabled individuals in India and being a large city, Mumbai would face imminent implementation of the changed legislation.
Qualitative in-depth interviews were carried out, first, among people with disabilities and their guardians and then with NGO\'s supporting the cause. The research focused on three key policy areas, medical, education and employment. These key areas were assessed on awareness, accessibility and actionability i.e. being aware of the policy and the change introduced, being able to access all the information related to policy/scheme, and the ability to see the changes come to action for themselves in their interactions.
This detailed research provided important insight into specific focus points that Equal and other NGO's can utilise, such as, enabling and improving fact-based conversations that organisations have with policymakers and implementers, in order to bring about desired changes. The research found that awareness was not a major concern, where knowledge of different rights is clear, however, accessing and exercising these policies was found to be a major concern. For example, the "right to education"  is known to all, yet several factors such as infrastructure hinder the ability to provide this right for disabled individuals. Significantly, all three areas of research found limited and accessible information sources and inadequate infrastructure were impediments to policy implementation.
ESOMAR Foundation helps charities use research to make more impact. If you\'re a charity who needs research advice, contact us here.