Critical Thinking Against Populism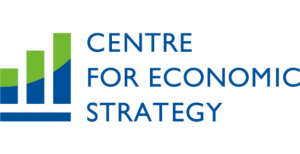 The project Critical Thinking Against Populism was initiated by the Centre for Economic Strategy with the aim of targeting the most common populist stereotypes in the five reforms that had been identified as high priority areas. The main aim was to promote reform and anti-corruption initiatives and to fight populism by developing and implementing effective advocacy campaigns based on the principles of critical thinking.
Gfk Ukraine carried out a representative survey to find out what risks people are most afraid of when thinking about reforms. The risks were evaluated in regard to stereotypes or threats in order to correctly implementing reports and communicating with the public. The survey was conducted via random dialling of telephone numbers, providing a random sample.
The research provided data on multiple reforms, such as public awareness, degree of overall support and assessment of risks probability. These results provided imp0ortant critical thinking tools to counteract populist biases, fostering broader support of such reforms. This led to the execution of several activities, such as, national and regional media acquiring anti-populist arguments to disseminate among the public, key thinking tools which can be used by any organisation and ministers and the Prime Ministers office received key messages and analytical toolkits to be implemented into their communication strategies to promote reform in education, healthcare, pension, land and privatisation.
ESOMAR Foundation helps charities use research to make more impact. If you\'re a charity who needs research advice, contact us here.