Qualitative Mind Research (QMR) for Peace From The Soil (PFTS)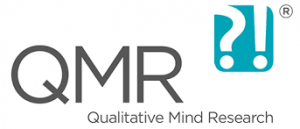 Accenture set out to help Girls Who Code, a US-based NGO, understand how to better target and encourage girls from junior high schools to motivating their interests in STEM subjects. This report demonstrated that quantifying the drivers and barriers to participation in computing-related subjects boosted the number of women applying to computing roles.  
A two-phase research strategy was applied, including an initial fieldwork stage of observations consisting of focus group discussions and then media documentation analysis. Further in-depth research was carried out, using a semi-structured qualitative in depth-interviewing approach. Further in-depth video analysis enabled the identification of roles in the field, hotspots, underlying conflicts and emerging solutions. This research will be furthered by an additional quantitative mobile phone survey.
This research helped individuals and communities realise their potential for making a significant change when it comes to politics and providing insight into the unknown possibilities that political freedom allows them. This in turn helps activate communities mobilization for development while also providing a healing effect from political disappointment. This research can also increase and foster acceptance of Peace from the Soil within local communities and become more widespread.
ESOMAR Foundation helps charities use research to make more impact. If you\'re a charity who needs research advice, contact us here.