NGO Right to Protection, with Gfk Ukraine and the UNHCR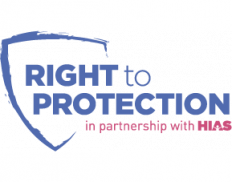 This research set out to identify the stateless and at-risk stateless population in order to better understand the extent of the problem of being stateless and identifying protection and social needs and the characteristics/demographics of the stateless and at-risk populations in the respective locations. This was funded by the UNHCR and implemented by the NGO \'Right to protect\'
Six vulnerable groups were surveyed to form representative samples and from each group, face-to-face interviews were conducted with sample representatives.
The study confirmed the urgency of the problem of statelessness and contributed to the launch of specific projects such as providing legal aid to stateless persons. The survey also confirmed the underrepresentation of stateless persons documented by the Ukrainian government.
ESOMAR Foundation helps charities use research to make more impact. If you\'re a charity who needs research advice, contact us here.