PROMOTIONAL MATERIAL
Please feel free to use the following marketing material to promote the Esomar Foundation. Adding a banner to your site is easy! Simply copy the HTML code associated with the banner of your choice and paste it into the code of your web page.
We have several sizes.
If you prefer to host a banner file on your own server (for example, if you're using an ad server to display banners on your website), please contact us and we'll provide you with the correct files.
If you have any other questions regarding these banners, please also just contact us.
BANNER 120 X 600 PIXELS

Code for your website:
<a href="mailto:info@esomarfoundation.org?Subject=Christmas%20prize%20draw" target="_top"><img class="size-full wp-image-523″ src="https://esomarfoundation.org/wp-content/uploads/2016/06/Banners-01.png" alt="Banner" width="120″ height="600″ /></a>
BANNER 160 X 600 PIXELS

Code for your website:
<a href="mailto:info@esomarfoundation.org?Subject=Christmas%20prize%20draw" target="_top"><img class="size-full wp-image-523″ src="https://esomarfoundation.org/wp-content/uploads/2016/06/Banners-02.png" alt="Banner" width="160″ height="600″ /></a>
BANNER 180 X 150 PIXELS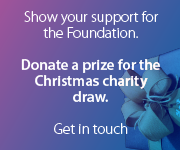 Code for your website:
<a href="mailto:info@esomarfoundation.org?Subject=Christmas%20prize%20draw" target="_top"><img class="size-full wp-image-523″ src="https://esomarfoundation.org/wp-content/uploads/2016/06/Banners-03.png" alt="Banner" width="180″ height="150″ /></a>
BANNER 300 X 250 PIXELS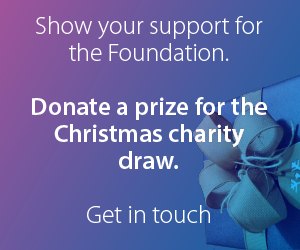 Code for your website:
<a href="mailto:info@esomarfoundation.org?Subject=Christmas%20prize%20draw" target="_top"><img class="size-full wp-image-523″ src="https://esomarfoundation.org/wp-content/uploads/2016/06/Banners-04.png" alt="Banner" width="180″ height="150″ /></a>
BANNER 468 X 60 PIXELS


Code for your website:
<a href="mailto:info@esomarfoundation.org?Subject=Christmas%20prize%20draw" target="_top"><img class="size-full wp-image-523″ src="https://esomarfoundation.org/wp-content/uploads/2016/06/Banners-05.png" alt="Banner" width="468″ height="60″ /></a>
BANNER 728 X 90 PIXELS


Code for your website:
<a href="mailto:info@esomarfoundation.org?Subject=Christmas%20prize%20draw" target="_top"><img class="size-full wp-image-523″ src="https://esomarfoundation.org/wp-content/uploads/2016/06/Banners-06.png" alt="Banner" width="728″ height="90″ /></a>