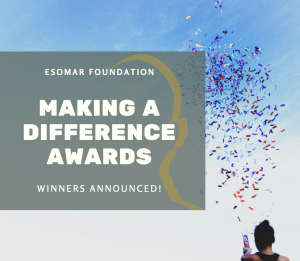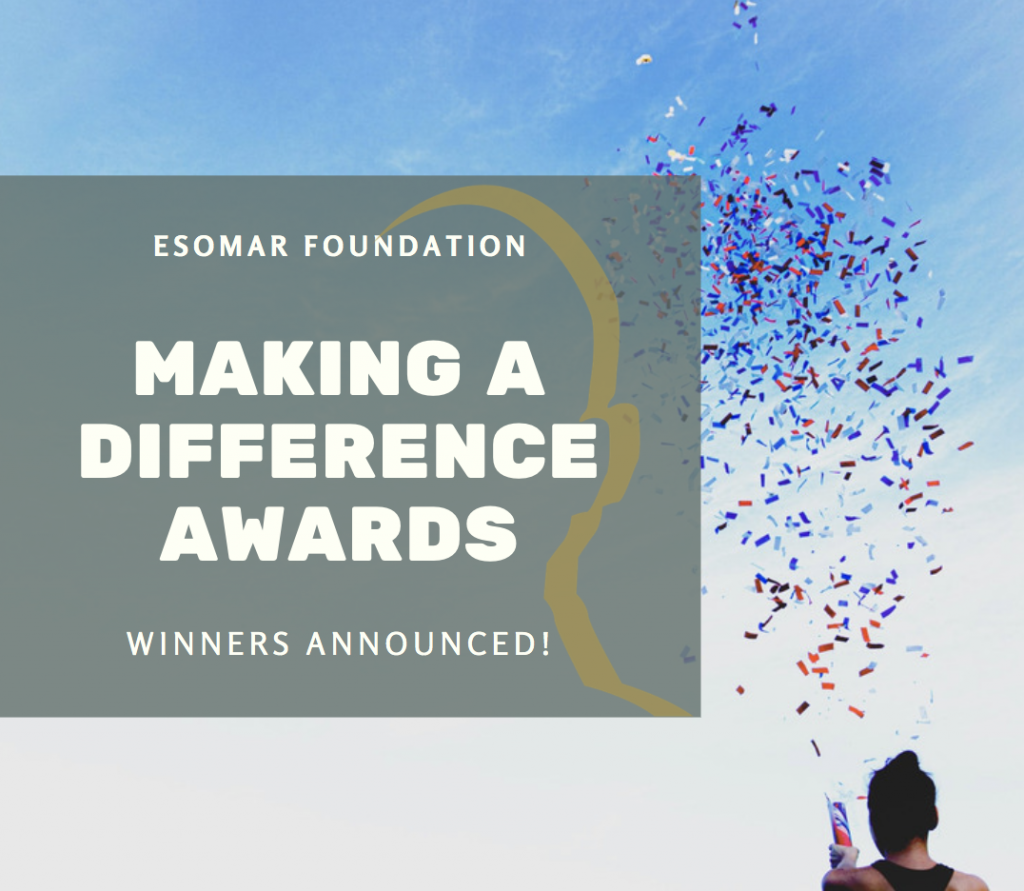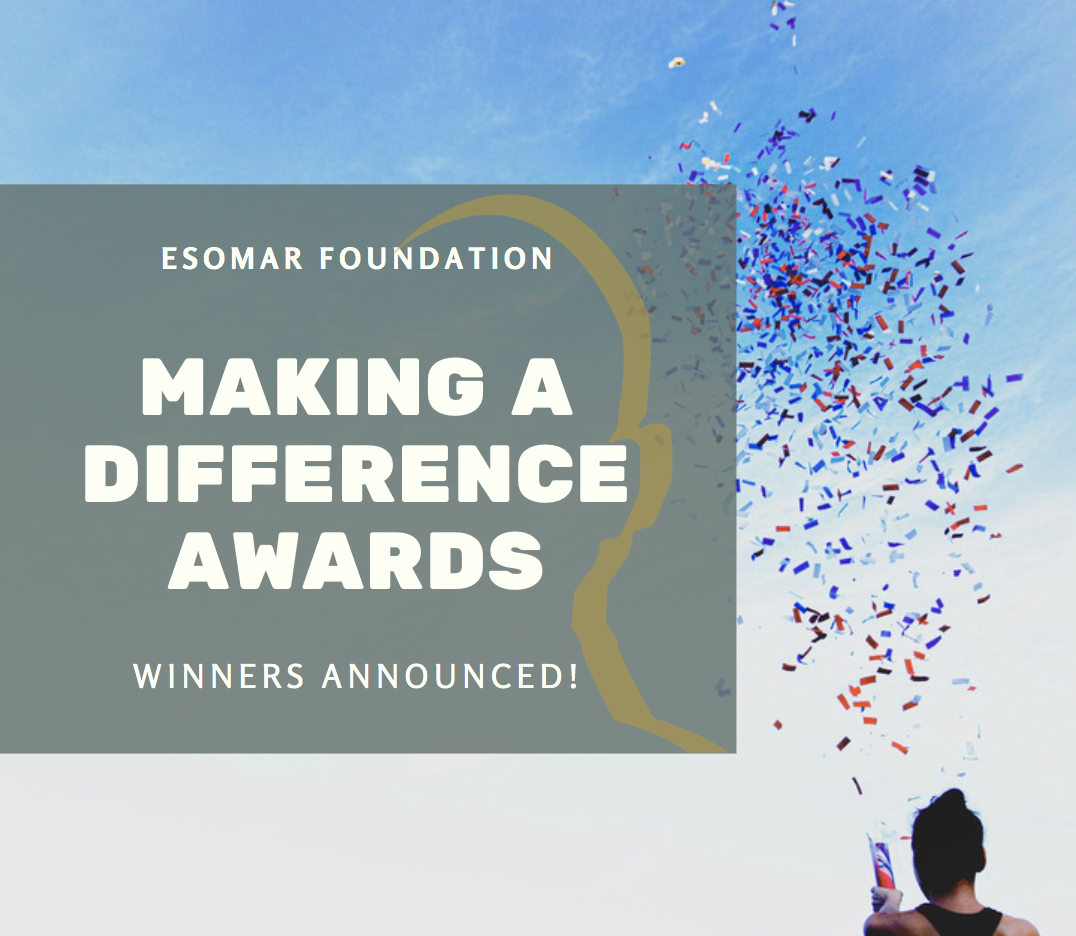 We are thrilled to announce the winners of this year's edition of our Making a Difference Awards. We have received a large number of entries – all of which of great value for highlighting and promoting how the best of research has made a significant difference to Not-For-Profits. 
We had an overwhelming response and three winners were chosen by the expert jury. The judges considered projects that made the biggest difference to the most important issues of our time, as identified by the UN SDGs.
Congratulations to the winners of the 2020 Making a Difference Awards!
Making-a-Difference  – Good Health and Well-being
Public Perceptions of Schizophrenia
Çiğdem Penn, Xsights, Turkey
NFP Federation of Schizophrenia Associations
Making-a-Difference  – Gender Equality
Pro Bono Research for Light of Life Trust: Providing earning capability and opportunity to rural women
Indu Upadhyay, Ipsos, India
NFP Light of Life Trust (LOLT)
Making-a-Difference  – Quality Education
Anti-Bullying Campaign Progressive Copy Development
Mariam Ghabrial, Marketeers Research and Consultancy, Egypt
NFP UNICEF Egypt
The winners are invited to present their case studies during the ESOMAR Insights Festival from 14-17 September 2020.
COMMENDED
Among the entries there were a number of them which deserved a commendation for their excellent approach, so, we are particularly happy to announce the entries which were commended:
Why Don't We Talk About This? Why Kenya needs to start talking about mental health
Paul Drawbridge, Be Forward Foundation, Kenya
Project Butterfly: Transforming Perceptions of Transgender People
Sarah Jenkins, Magenta, United Kingdom
Human Trafficking survey: Belarus, Georgia, Moldova, Ukraine
Inna Volosevych, Info Sapiens, Ukraine
Street Sports Incubator
Mohammad Alomari, Jordan Youth Innovation Forum (JYIF), Jordan
The Healthy Priorities
Florencia Rojo, Fine Research, Argentina
The ESOMAR Foundation wishes to thank all those who participated in the competition. We aim to promote and highlight the excellent case-studies – to encourage the use of more insightful and inventive research for massively increasing the overall impact of market research in building a better world!