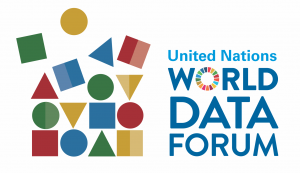 On 15-18 January, Phyllis Macfarlane will participate in the first UN WorldData Forum in Cape Town on behalf of the ESOMAR Foundation.
Over 1,000 data experts from national statistical offices, the private sector, international organizations, the scientific and academic communities, civil society organizations, as well as political leaders and sustainable development advocates will participate.
What do the organisers expect from the first UN World Data Forum?
Better data is needed to inform policy decisions on a local and global level, to raise awareness amongst the public and the media, and to track progress on the Sustainable Development Goals. At this first UN World Data Forum, a number of outcomes are expected, including: • Launch of a Global Action Plan for Sustainable Development Data; • Increased political and resource support for statistical capacity building; • Progress on initiatives and solutions to harness the power of data for the public good and the implementation of the 2030 Agenda; • Growing consensus on strategies to address data governance and other policy issues.
The ESOMAR Foundation role at the UN WorldData Forum
The ESOMAR Foundation – represented by Phyllis Macfarlane – will participate in two panel sessions: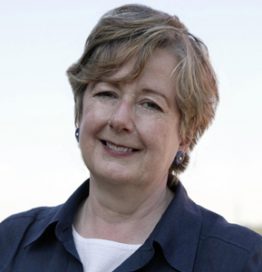 The Sustainable Development Goals (SDGs) are a promise of inclusion for those who have been left behind by international development. However, many vulnerable groups are under-represented in data collection efforts and, therefore, are for all practical purposes invisible to their governments and other development partners seeking to allocate resources and monitor progress against the SDGs.
Filling this data gap is crucial to fulfill the 2030 promise for all.  Data collaboratives – partnerships that cut across public, private, and civil society sectors – are an opportunity to marshal resources and innovate new approaches to put a critical spotlight on marginalized populations and ensure that they are indeed "counted" in efforts to make progress against the SDGs.
This session is for anyone interested in sharing insights and lessons learned on how to mobilize data collaboratives to support government, civil society, and private sector actors in their efforts to ensure no one is left behind.
Using data to understand people's values, priorities and desires
Perception Data is increasingly recognized as a valuable input into analysis and policy making. The 'MY World' survey influenced the outcome of the SDG negotiations, demonstrating clearly how central 'honest and responsive governance' is to people's desire for a better world. Governments around the world are investing in surveys to understand what their citizens want and need.
This session will bring together people and organisations with different perspectives to discuss how understanding people's values, priorities and desires through data can lead to better policy and better outcomes.
This is a unique opportunity for the ESOMAR Foundation to take an active part in the sessions of this first UN WorldData Forum. We are eagerly looking forward to hearing back from Phyllis on her return from Cape Town.
Read More on the UN WorldData Forum