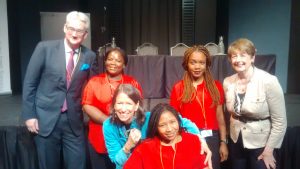 This is the ninth blog-post from Nicolin Mamuya, the first ESOMAR Foundation scholarship in South Africa. Nicolin tells us about her experience at the Africa Forum.
I was invited to the first ever African Market Research Association (AMRA) conference held in Johannesburg, South Africa. The conference, like the SAMRA conference I attended last year, proved once again that market research pretty much has a life of its own. Someone may decide to open up a business and decide not to engage in any marketing efforts however, some form of market research is needed whether it is as basic as finding out if there is a need for your product. In other words, Market Research is the foundation of ANY business (I would like to assume). The AMRA conference was filled with incredibly modest people who appreciated our efforts as student guides. I had the opportunity to meet with two of ESOMAR's members, Finn Raben and Phyllis Macfarlane, who were an absolute delight to meet. We took great pictures!
I also had the chance to meet with one of my previous lecturers Nontutuzelo Mashaba. She had always been my favourite lecturer and I am not just saying this because she nominated me as one of the students to attend 2016's SAMRA conference. This woman oozes confidence and is strong in her stance yet she still remains humble with so many achievements under her belt. She really inspires me and is unquestionably my definition of a strong woman.
Attending the conference with a great number of established people impelled me to delve deeper into what exactly success is to me. Success is many things in life. People tend to equate success with financial worth. However, I will introduce my own theory. I say success is however you choose to define it. In my definition, success is achieving your goals, building and maintaining good relationships with great people and spreading happiness with your blessings. Success is having great strength to carry you through difficult times and lastly, living in peace and happiness.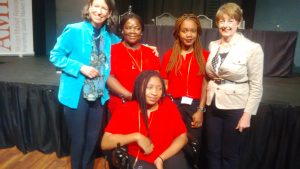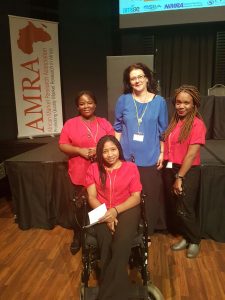 The scholarship awarded to Nicolin was sponsored by SSI and in collaboration with SAMRA.