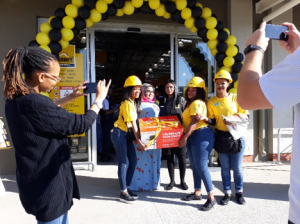 Nicolin Mamuya, who was granted the first ESOMAR Foundation scholarship in South Africa, is broadening her experience as a graduate trainee and is thinking about a permanent job! 
The year is ending and I still feel as though I have a great deal of work to complete before visiting my family this December. I spend my days and weekends doing school projects and work. Massmart has really taught us, graduate trainees, about merchandising, strategic management as well as other different aspects within an organisation. I tend to converse with employees, from the different divisions under Massmart, to build insight on the different methods of marketing and operations in order to broaden my perspective and possibly draw branches on innovative ideas.
I was recently transferred to the marketing operations area under Builders, one of Massmart's divisions. This means I assist with the store openings and events as well as the in-store radio management in South Africa, Botswana, Mozambique and Zambia. I am truly happy with the position as it provides the opportunity for me to travel around Africa, something an extrovert like myself would fully enjoy.
On the 25th of October, I experienced my first Builders store opening. I had to prepare the materials on the day before, set up on the day of the opening and then ensure to manage the marketing activities in order to make certain that everything works out as planned. Pictures of the store opening are as below: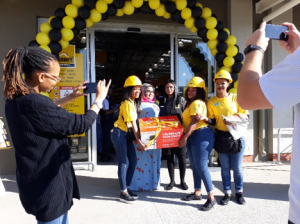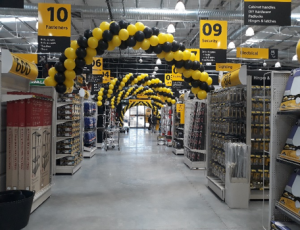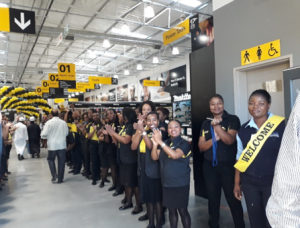 As tiring as it was, it was a great experience. We presented the first customer with a free braai stand (barbeque stand) leaving her very cheerful. The customers were amazed with the amended design of the new store. We offered free popcorn and slush puppies as well as advertised the new services that the organisation offered.  All of this was occurring while a local radio host played music and further advertised the offerings of the new store to the community. It was truly amazing! I cannot wait to open the next store to gain greater experience in order to lead the marketing of the future store openings.
I am also looking forward to visiting my family back in Tanzania. It has been over a year since I last spent time with them, which means seeing them would just boost my happiness and at least bring me into the year 2019 with greater confidence and bliss. Trusting to get a permanent position, I am looking to save money to try and invest in some form of woman empowerment group with the plans to empower females and fight against rape and other forms of abuse in Africa. I further plan to move into my own apartment and create a home for myself, instil better confidence in me and lastly, take greater care of my mother. I can only pray to succeed with my plans.