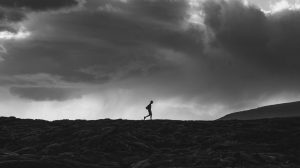 Winner of the Best international NFP case study of our Making a Difference Competition. This project was carried out by Kantar Millward Brown Singapore on behalf of Our Better World / Singapore International Foundation
"This simple and impactful case study is set for making a tremendous difference across all NFPs globally"
Six years ago, Our Better World (OBW) was created as the digital storytelling initiative of the Singapore International Foundation. This was the result of the opportunity that arose from the sweet spot of these three trends:
A media landscape filled with negative news or mindless entertainment
Ground-up non-profits/social enterprises doing great work but relatively unknown to the public
People feeling passive about giving back and not knowing how they can help
Telling stories of people doing good in Asia, to inspire the online audience to take action, became the mission of OBW.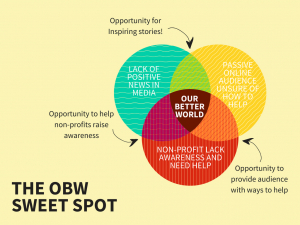 The initial years of OBW saw proof of concept when non-profits/social enterprises attributed part of their growth to the stories OBW told. However, the team believed that greater success could be unlocked through deeper understanding of the online audience.
In Asia, there was no research in digital storytelling for social impact. Unlike in the US, where research is funded by large philanthropic organisations which believe in using media for good, the concept was ahead of its time in Asia.
Primary research was needed to understand national psyches and uncover drivers of culturally and socially relevant story themes, to better connect with audiences across Asia. Only by understanding this, would OBW be able to nurture and grow an online community of action takers. OBW approached Kantar to form a partnership to undertake this primary research.
Given the lack of such research in the region, Kantar designed the qualitative research to be both wide and deep. A dual approach was developed: personal interaction on the ground, combined with the wide reach of digital – deployed in Singapore, Malaysia, Indonesia, India and the Philippines.
Face-to-face interviews gave researchers insight on meaningful, emotionally-charged experiences among participants. Digital forums created spaces for dispersed OBW community members to gather and freely voice, evaluate and develop ideas, and tap into their hearts and minds.
This approach fused exploratory, evaluative and projective perspectives in the analysis, enabling not just an understanding of current realities and their contexts, but also the building of deeper insights for future strategies.
The research analysis decoded what "contributing to social causes" means for people, based on two attitudinal anchors: a personal, deeply emotional and social experience, and an antidote to an unsympathetic world. Furthermore, a spectrum of motivations in social contribution was identified – ranging from a desire to change (e.g. overturn atrocities) to a desire to enhance (e.g. improve lives and communities).
Building on this, the insights helped to construct the defining characteristics of meaningful stories by market and the role digital can play to influence attitudes. In brief, the construct looks like this:
India: Social change – the desire to confront a flawed system, where storytelling themes revolve around changing social inequalities; the role of digital being sensitisation
Malaysia: Social preservation – the desire to uphold ethics in the midst of social decline, where storytelling themes revolve around values and ethics that inspire a sense of nostalgia; the role of digital being a reminder
Philippines and Indonesia: Social cohesion – the desire to improve communities, where storytelling themes revolve around initiatives that positively impact communities; the role of digital being to garner support
Singapore: Social welfare – the desire to improve the lives of others, where storytelling themes revolve around individual actions and initiatives that improve the lives of others; the role of digital being amplification
In addition to the construct, a trigger to action was identified – the most effective stories were ones that evoked a combination of complex and intense emotions.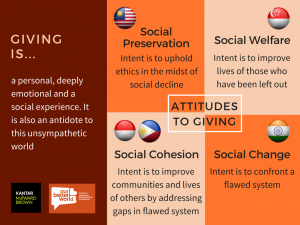 Overall, this framework connected consumer motivations with storytelling, and provided OBW a much-needed formula for defining authenticity and meaning for impactful storytelling, spanning the production of videos to social media copy. The following examples highlight how research helped to meet this objective.
India: Post research, OBW told a story about child sexual abuse, calling for social change and action, which saw 1,020 volunteer enquiries. This was a significant jump in impact compared to a pre-research story about animals, that, whilst heart-warming, lacked strong call for change, and resulted in only 105 volunteer sign-ups.
Singapore: Post research, OBW told a story about a volunteer group helping to provide gowns for babies who pass away prematurely, garnering over 340 volunteer enquiries for the cause. The story focused on how volunteer actions have helped bereaved parents. A previous story which called for volunteers for a hospice, but angled on what the volunteers did, resulted only in 24 additional volunteers for the organisation.
Research has helped empower OBW with confidence and a stronger base for compelling impact storytelling. The impact from applying the insights is increasingly evident.
Beyond OBW, the findings are also applicable for non-profits/social enterprises in Asia. Organisations can use the insights to craft their own strategic communications to cater to different audience motivations, to drive more impact.
OBW wants to play a catalytic role in spearheading research, applying insights for best-in-class digital storytelling for social good in Asia. What has been accomplished so far serves as a strong foundation for new partnerships and support, and OBW is now seeking further research investment to be made in this fast-evolving digital space. Not only would OBW apply fresh insights for better impact outcomes, it would also share them with the relevant sectors, contributing towards the media playing its role as a force for good.
About the Authors: