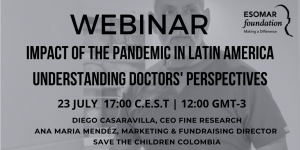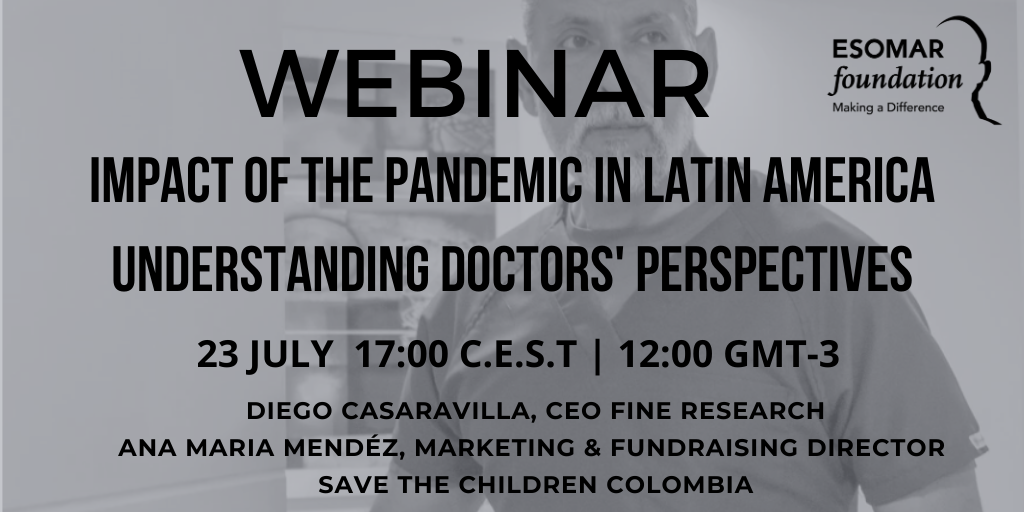 In September 2019, Fine Research began an unprecedented study in the region of challenges in the medical profession. Two months before the pandemic outbreak in Wuhan, their team asked doctors in North and Latin America about the health situation in their countries and their level of preparedness in case of a calamity. With the start of the pandemic, Fine Research decided to start a series of projects on #COVID19. The latest piece, completed in late May 2020, involved a large-scale fieldwork in 16 countries, interviewing over 5000 physicians in Latin America with the aim of understanding the main challenges they face in the midst of the pandemic.
The project, which was shared in the media in several countries in Latin America, details the impact of COVID-19 in the region grouping insights into four main axes: assessment of policies, evidence on the pandemic, impact in doctors and future scenarios.
For this webinar, Diego Casaravilla, Fine Research Director will be joined by Ana Maria Mendéz, National Fundraising Director, Save The Children (Colombia).
You will discover answers to:
– What were the main health priorities before the pandemic?
– How do doctors rate hospital infrastructures and country policies?
– What are the new professional challenges for doctors?
– How has the current context impacted doctors emotionally?
– How has the pandemic affected treatment adherence for Cancer, HIV or Diabetes patients?
– What future scenarios do HCPs imagine will be likely to happen?
Attendees will have a better understanding of the near term, and longer-lasting consumer impacts and changes as a result of COVID-19.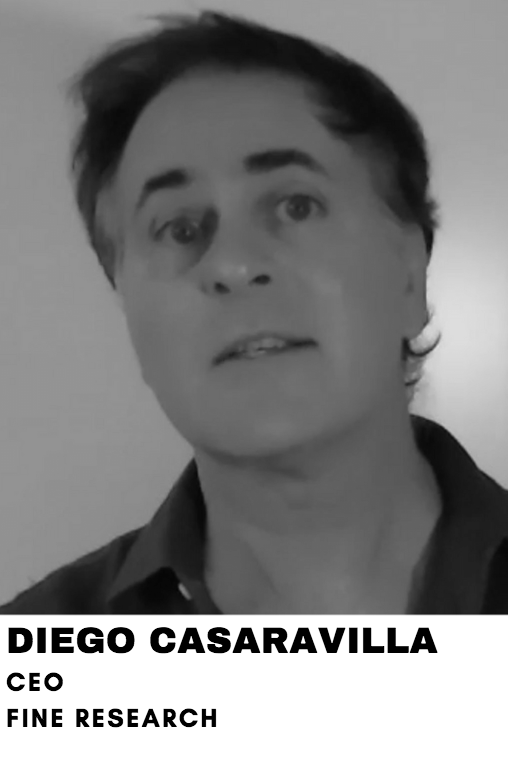 Diego has founded and fully manages Fine Research, an independent MR data collection network in Latin America with offices in Brazil, Mexico, Colombia, Argentina and Uruguay. His agency focuses on healthcare., consumer and b2b fielding. Created in 2008, Fine Panel, is the first and largest panel of Healthcare professionals in LatAm with over 100,000 active members in this region.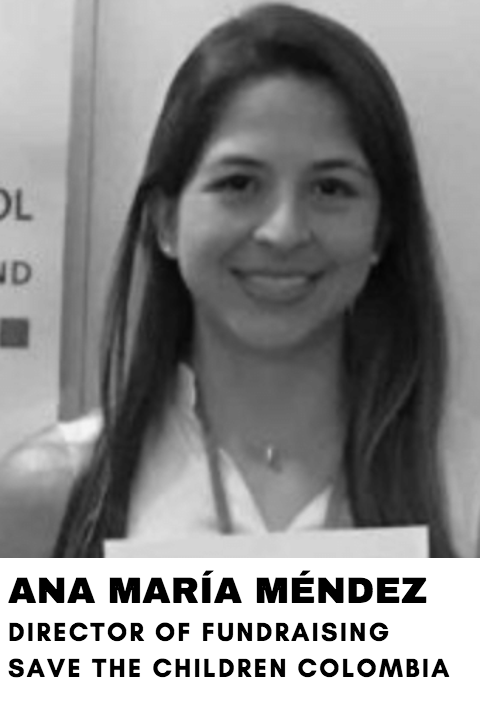 Ana Maria is Marketing and Fundraising Director of Save The Children Colombia. She holds and MA in Marketing and over 6 years of experience in the sector and has coordinated the launch of several marketing campaigns that yielded over 250% annual growth in funds raised over the past three years.
Live webinar 23 July 2020, 17:00 C.E.S.T | 12:00 GMT-3