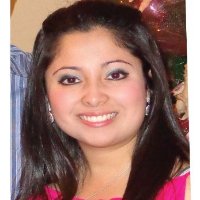 This is the second blog-post from Paola Loy Villagran, the recipient of the ESOMAR Foundation scholarship in Guatemala. Paola tells us about her recent learning experiences during her Master in Marketing at Universidad Rafael Landívar.
During these last weeks, I am attending the preparatory courses for admission to the career specialisation. In the Accounting Management course I learned how I can administer the financial statements and estimate costs, and how companies take decisions about the return of financial investment.

In addition, I took the Business Administration course. In this course I learned about the standards over taking decisions, motivations and working in teams. We  evaluated some cases of success and failure of global companies such as Kodak, Disney, Netflix.
Every week I have the opportunity to know many persons that work in different industries for example from energy and agro industries and definitely learning about their experiences has been very useful for my professional growth, now I have new friends and I am having a great time with them.
And as Nelson Mandela said "Education is the most powerful weapon which you can use to change the world."
Recently, I also had the opportunity to share my experience with friends of my childhood, and they are glad to hear about the ESOMAR Foundation and these programs where students can develop new knowledge about market research.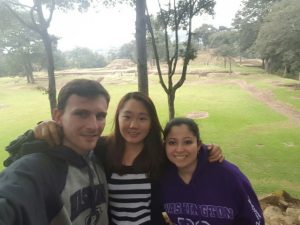 My friends and I during a visit in Iximche Park, Chimaltenango
I actually think, Guatemala needs more trained professionals to work in marketing or research areas, but unfortunately a big portion of the population in the country as I mentioned in my first BlogSpot does not have the opportunity to live and study in appropriate environments, especially in the rural areas where families have several children and education is not available for all.
My desire in the short term is to share my knowledge and experience which I am acquiring thanks to this scholarship.
How you can support Paola
If you wish to support Paola and be the donor of this scholarship, we would be happy to connect and provide you more information. Please contact: info@esomarfoundation.org
How you can support in your country
If you are a market researcher, a national market research association, an NGO involved in research or a university interested in a scholarship in your country please contact us at info@esomarfoundation.org
Partners & Sponsors
We are always on the lookout for partners and sponsors. If you are an organisation looking to understand more on how you can support us, please find more information here or contact:  info@esomarfoundation.org