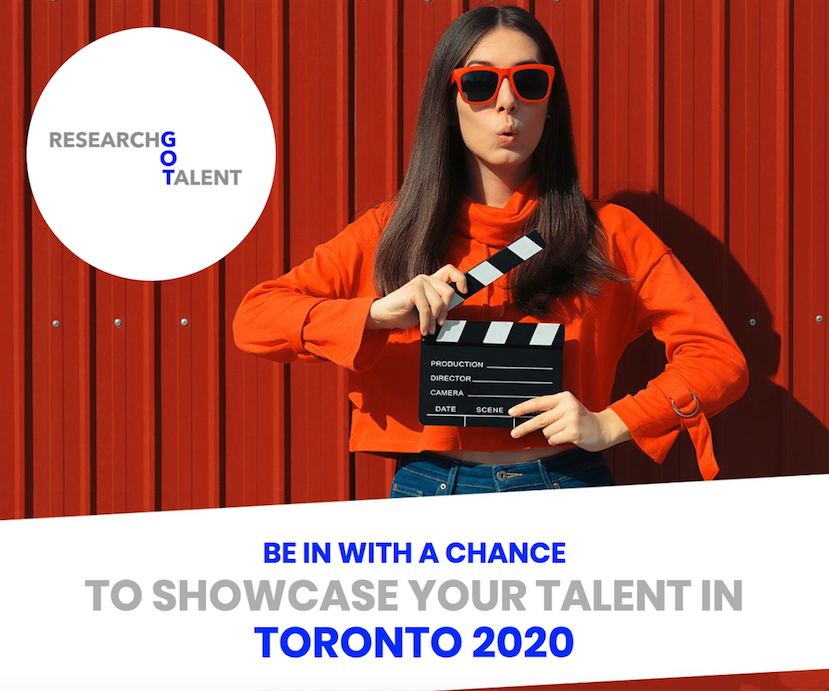 The Association of Market and Social Research Organisations (AMSRO) and the global ESOMAR Foundation announced this week an exciting new joint project, the Research Got Talent award competition, focused on encouraging young professionals to use research to address prominent social issues.
AMSRO and ESOMAR's aim is to recognise young researchers in the industry and showcase their work on the local and global stage.
Participation in the Research Got Talent competition will also foster closer relationships between competitors, local charities and NGOs, as participants are required to nominate a charitable cause to support as part of a practical research project.
The overarching theme of the initiative is the role of market research and insights play in supporting charities and non-profit organisations to overcome relevant and meaningful social issues. The research can focus on social issues such as gender equality, access to justice, education, improving the lives of people with disabilities, environmental issues and climate change.
Sally Joubert, AMSRO member and ESOMAR's Australian representative, said: "The Research Got Talent award competition aims to recognise young researchers who want to make a difference. As recently witnessed via the outpouring of support for those affected by the bushfires, Australians like to give back. This competition provides a fantastic platform to enable young researchers to support a worthy cause of their choice, while simultaneously showcasing their professional talent.
"We are calling on all AMSRO and ESOMAR members to support this competition and young researchers. Don't miss this opportunity to celebrate your employees and company on the global stage."
The competition is open to young research professionals aged 18-35 and will run from 3 February to 30 March 2020. Project proposals may adopt traditional research methods, as well as new methods, including data analytics and analysis.
Finalists will present at the AMSRO Leaders Forum in Sydney on 6 May, with one winner selected and entered into the Research got Talent global competition. Winners from the global competition will take to the stage in Toronto at the ESOMAR Congress 2020 and showcase their projects to international industry leaders.
Entries open at 9.00am on Monday 3 February 2020. For more information, visit: https://www.amsro.com.au/research-got-talent
Winners receive return flights (departing from an Australian capital city to Toronto, Canada) and free admission to the ESOMAR Congress. A cash prize is offered to the winner of the global competition.
The Research Got Talent Initiative was pioneered by market research associations in India and Hong Kong and saw great success in connecting a range of stakeholders and ultimately showcasing the positive impact of the insights sector.
To enter, visit the AMSRO Research Got Talent online portal here.
The first edition of the Research Got Talent Global initiative is coordinated globally by ESOMAR and ESOMAR Foundation and implemented locally by the following market research associations:
About AMSRO
The Association of Market & Social Research Organisations (AMSRO) is the peak body for the market and social research, data and insights industry. AMSRO works in partnership with its company members, plus privacy authorities, business, government and the community to protect and promote the industry and uphold the highest ethical and privacy market and social research standards. Since its establishment in 1989, AMSRO has grown to more than 90 members, who employ over 5,000 people, representing 70% of the industry's annual (data collection) turnover.  In 2003, AMSRO pioneered its own privacy code for members, which won an Australian Privacy Award in 2009.  www.amsro.com.au
About the ESOMAR Foundation
The ESOMAR Foundation is a charity representing the Market, Social and Opinion Research industry. Our industry has a wealth of knowledge and experience that can be applied to every aspect of society to ensure a more transparent, reliable and sustainable world. The ESOMAR Foundation believes that a fair, just and peaceful society is deserved by all and recognizes the immense promise that the research community offers to those striving to achieve these goals on a global level. The ESOMAR Foundation brings volunteers and resources together to execute projects to help and support charities and NGO's to achieve their aims. Its aim is to encourage the usage of more insightful and inventive research and increase the overall impact of market research in building a better world.