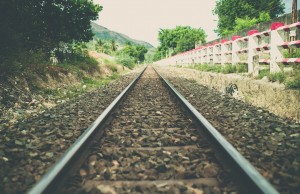 Everyday market, social and opinion research professionals and agencies are working hand-in-hand with the non-profit sector to maximise the impact of donations and funding on charitable causes throughout the world. ESOMAR Foundation's Philanthropy programme provides access to inspiring case studies of how market, social, and opinion research expertise supports concrete projects. You can always contact us if you are interested in securing a partnership with the market, social, and opinion research sector.
RESEARCHING THE UNRESEARCHABLE
How research helped samaritans in their campaign to reduce suicide
This paper was first presented at the ESOMAR Qualitative event in 2011
AUTHORS
Nick Johnson
Nicola Peckett
INTRODUCTION
The World Health Organisation estimates that around one million people die by suicide every year. In the United Kingdom, 6,000 people take their own lives every year, and 4,000 of them are men.
Of those 6,000, more than 200 kill themselves on the railways. Contrary to popular belief, most do not jump off a platform. In fact, 63% chose to die on what is known as 'open track', miles from the nearest station. No one really know their reasons for choosing these locations, perhaps it is to ensure they aren't talked out of it at the last minute; perhaps also because the trains will be travelling at high speed so death is more guaranteed.
Thanks to painstaking work by Samaritans, Network Rail and the British Transport Police, we know a little bit about the sort of people who kill themselves in this way. They tend to be men, 90% are white, and there is a peak around 30-50 years of age. Only 21% were in full-time employment. They worked mainly in heavy manual jobs. Forty-two percent had a history of mental health problems.
In January 2010, Samaritans and Network Rail launched a five-year joint partnership to reduce suicides on the railways. One key element of the initiative was an ad campaign aimed at reaching the sort of man in his 30s, 40s or 50s who fit the rail suicide profile.
Since 63% of those who had died by suicide last year did so away from stations, the campaign had to work within the local community – reaching these men long before they made their final journey to the railway track. We had also found out that the railway suicide profile mirrored that of the person most likely to take their own life by any method. Therefore Network Rail accepted their wider corporate social responsibility role and allowed Samaritans to broaden the campaign beyond the station environment.
The ad campaign needed to get more of these men to call Samaritans and to start talking. Anecdotally it was believed that the target audience for the ads would probably be very resistant to calling Samaritans or, for that matter, any form of discussing their problems or emotions openly. This meant that any advertising would have to be very careful in the way it sought to engage with these men. The campaign wouldn't have a big media spend behind it, so it also had to be very hard-hitting.
Working closely with Samaritans, their creative agency Arthur London, and Samaritans' Trustee, Stephen Platt, Professor of Health Policy Research at Edinburgh University, we identified key areas where we might find the sort of men who fit the profile:
the Pollok estate in Glasgow
the area around the former Redcar Steelworks in Middleborough
Romford in the east of London
Solihull in the Midlands.
Our intention was to talk to these men, trying to understand a little bit about their lives and carefully exploring how they reacted to the planned advertising and how they thought it would go down in their local communities. In our first round of research, we selected Glasgow and Middleborough, speaking to a total of 10 men (five per location).
Data from the British Transport Police (BTP) also indicated that many men who killed themselves on the railways had previously been picked up by the BTP for trespassing on Network Rail property. This indicated that BTP officers would