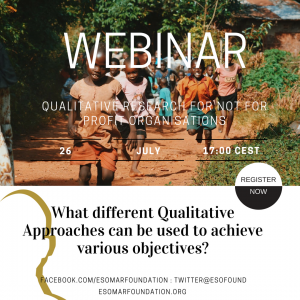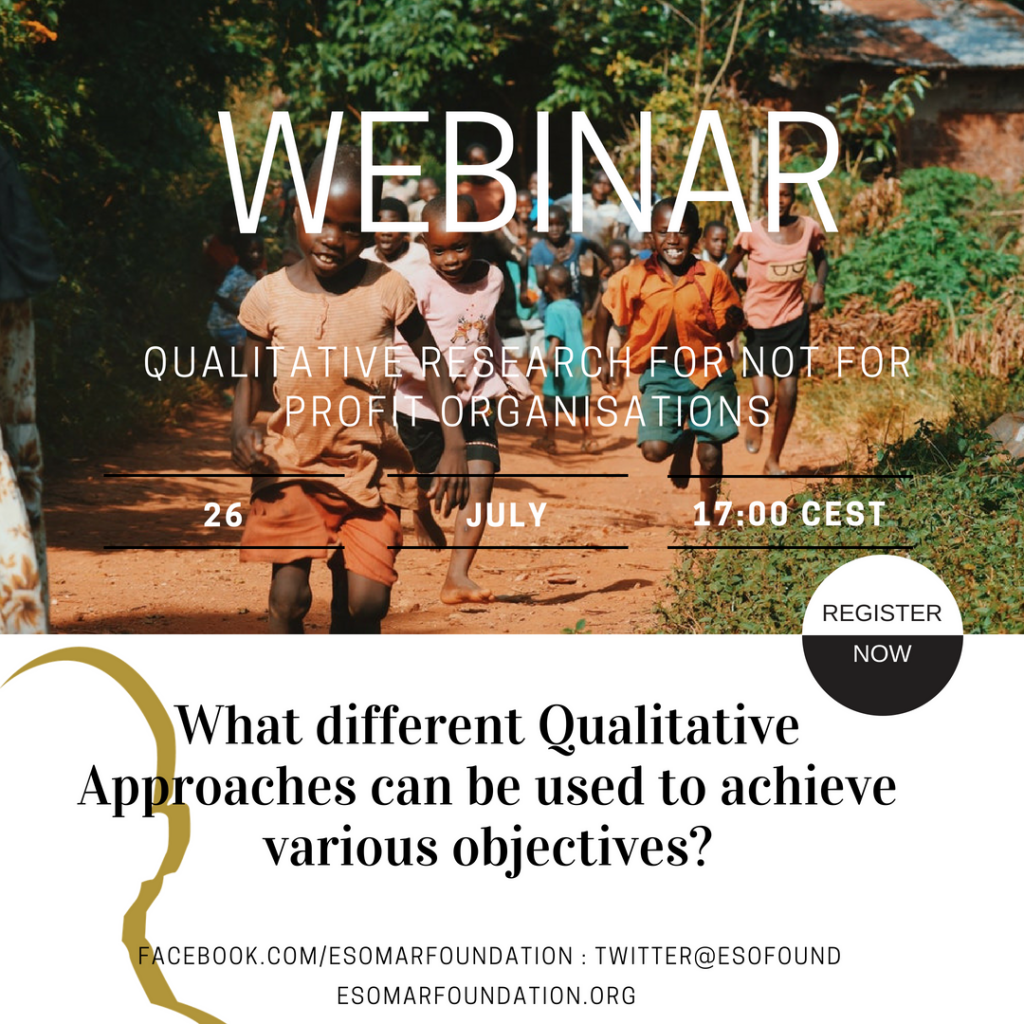 ESOMAR Foundation believes that a fair, just and peaceful society is deserved by all and recognizes the immense promise that the research community offers to those striving to achieve these goals on a global level. We bring volunteers and resources together to execute projects and provide financial support to help and support charities and NGO's to achieve their aims. In this second webinar of the series, the speakers will identify and tackle different  Qualitative Research Approaches for Not for Profit organisations which can be used to achieve various objectives.
Experts from the NFP world and market research agencies will share their experience of using ethnography to bring to life the situation (e.g.) Street Invest's work to change donors and the public's perception of and attitude to Street Children. Using Focus Groups and In-depth interviews to develop the actual communications and get the best out of media strategy. Making the best of online qualitative approaches and present new opportunities that technology offers the NFP sector, whilst also mentioning the limitations.
The webinar will feature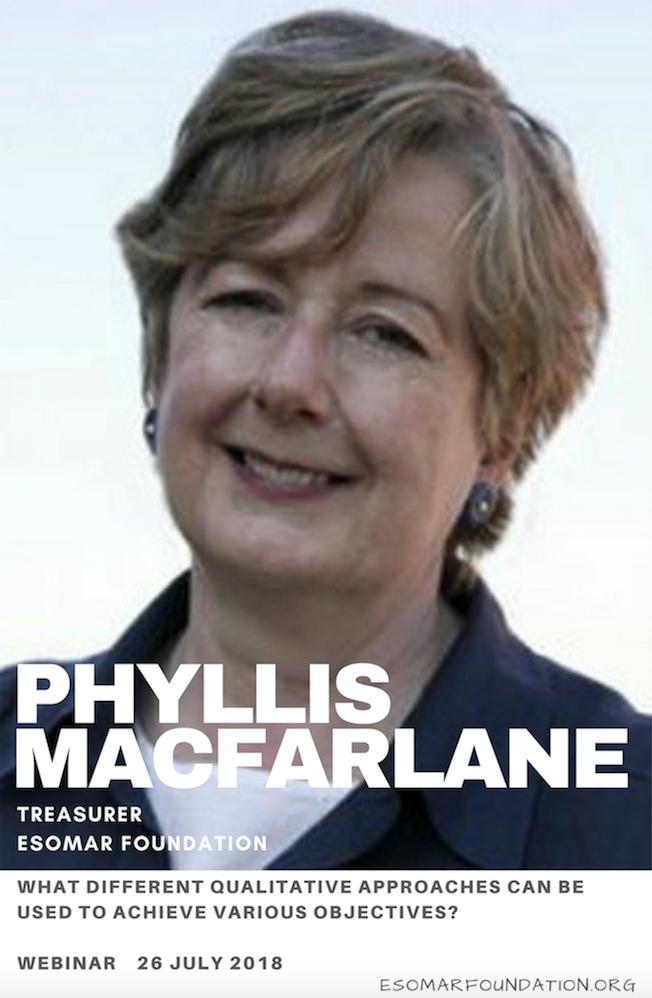 MODERATOR Phyllis Macfarlane A lifelong market researcher currently working on the GfK Verein's University Cooperation Programme to improve the quality of education in Market Research in Africa and China.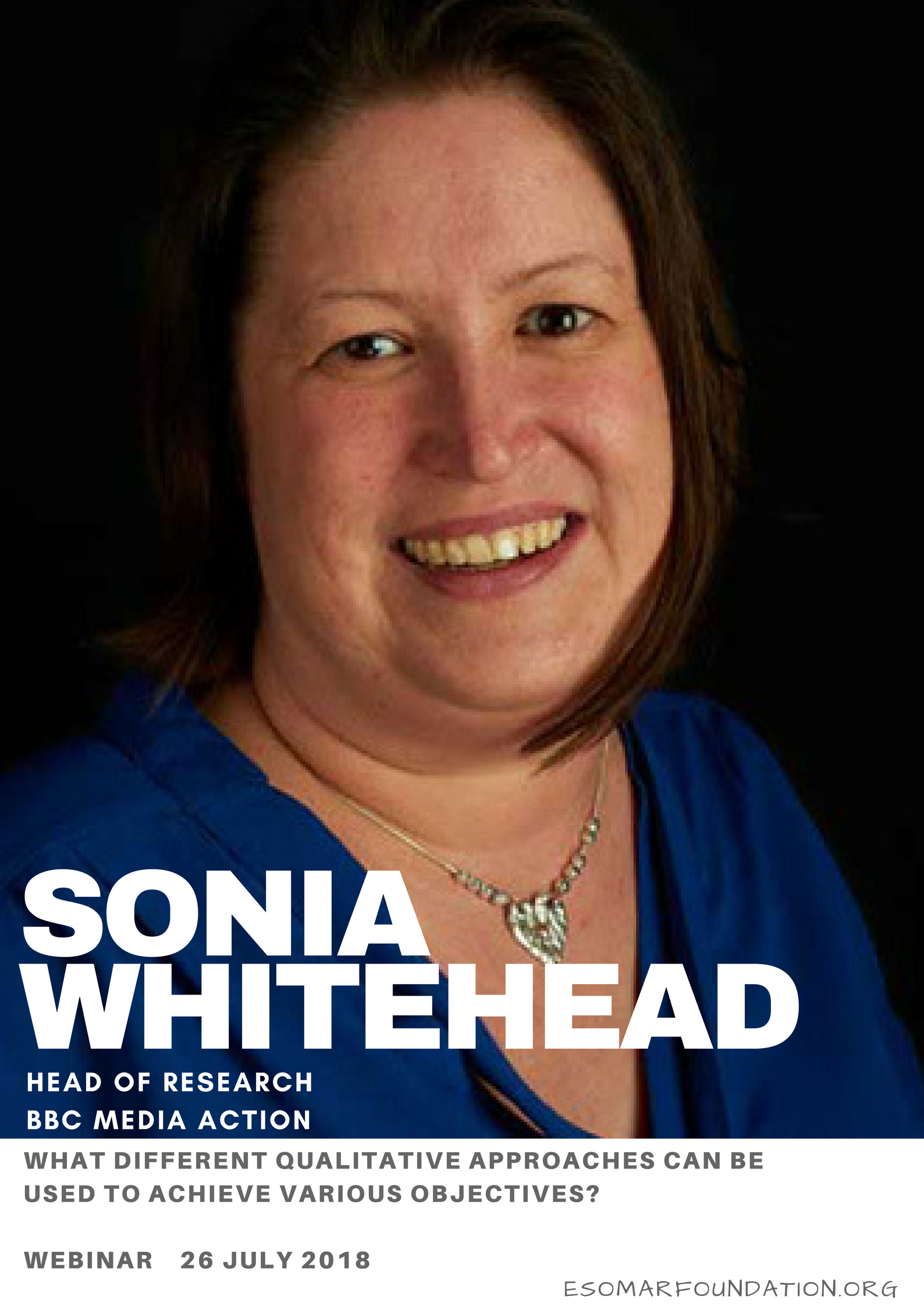 Sonia Whitehead is the Head of Research at BBC Media Action, the international charity of the BBC that uses media to inform, connect and empower people around the world. She has worked there for 11 years and has specialized in conducting media research to develop content and evaluate its impact. This work has ranged from understanding people's perceptions of climate change across Asia and exploring gender-related issues with people living in conflict in Syria, Afghanistan, Darfur and Somalia. Before that Sonia worked in market research both in the UK and India.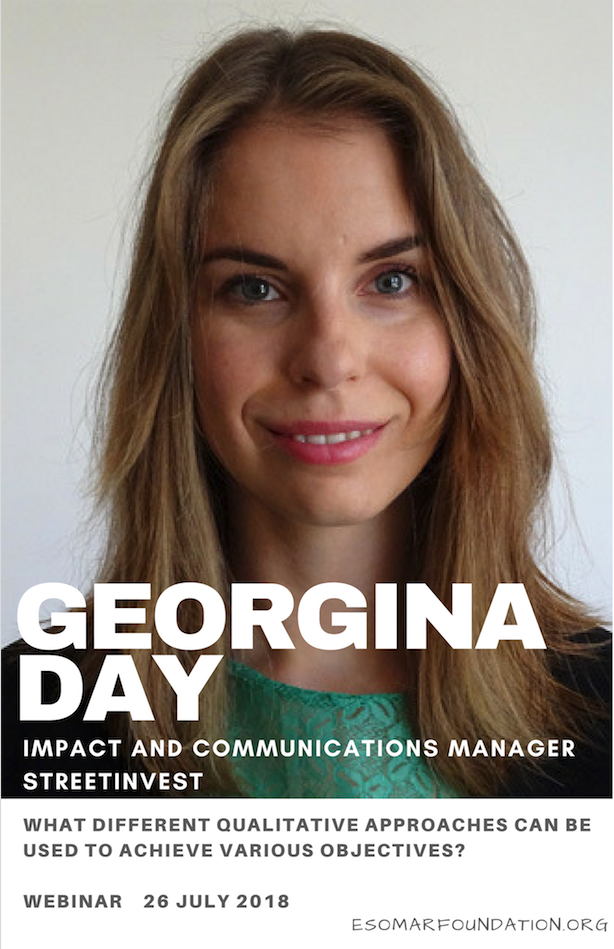 Georgina Day joined StreetInvest in 2016, after six years in advertising and CSR communications, working on household brands including Dove, Ford, Virgin Media and Amnesty International. She made the move into the charity sector to see how she could apply her experience to driving positive social change. Georgina combines analysis, strategic communications thinking and creative execution, to tell meaningful stories about StreetInvest's impact and to build the organisation's profile.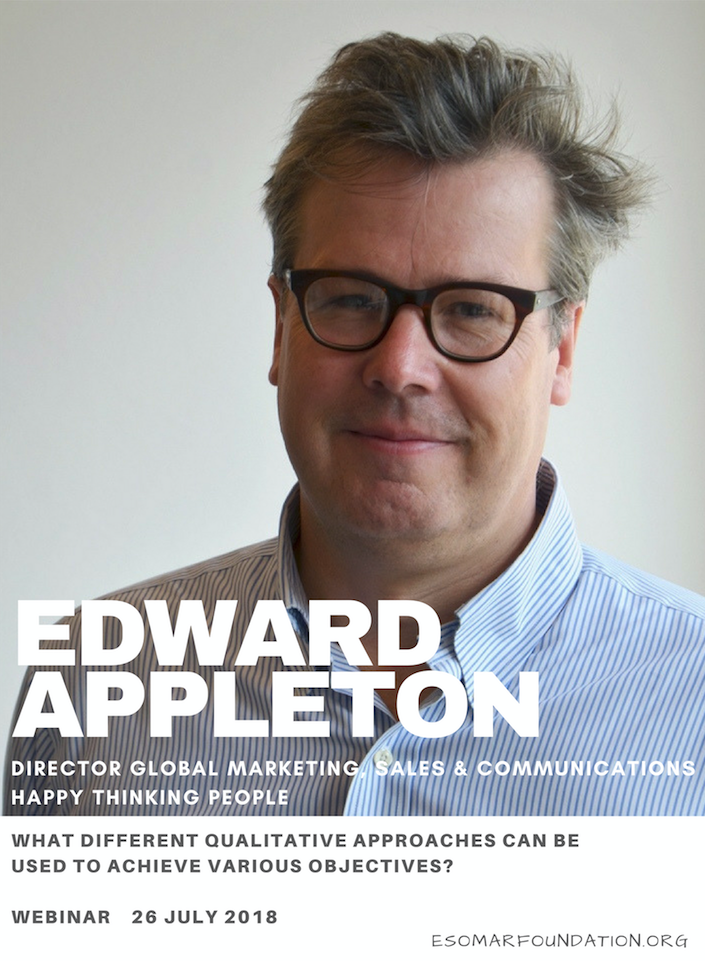 Edward Appleton is Director Global Marketing and Sales with Happy Thinking People. Edward has worked for over 20 years in market research on both agency and client side. Prior to his current role, Edward was Senior Insights Manager with Coca-Cola in Berlin; before that he was European Insights Manager at Avery Dennison. His career started many moons ago with Mass Observation UK, which he left to join the Insights team at Nestle UK. He blogs regularly at www.researchundreflect.blogspot.de and for Esomar.
26 July 2018, 17:00 CEST