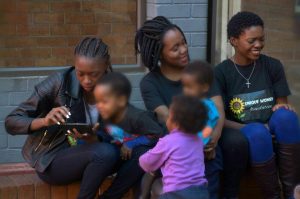 This is the second blog-post from Nicolin Mamuya, the first ESOMAR Foundation scholarship in South Africa.
June 22, 2016
We have already reached the middle of 2016; I guess time seems to fly when you have a lot on your plate. I wrote my mid-year exams this month. How did it go? Well, the first two exams (Business to Business Marketing and Logistics Management) went great and the marks justify. Marketing Research went all right as well. Strategic Management on the other hand was unpredictable. I mean, we all had the previous exam paper which was a precise duplicate of the actual exam paper however; the subject accounted for my lowest mark and had many people in tears. On a positive note, the University awarded me with a R4 230 merit bursary for attaining a 70% average for my second year. I am hoping to use the money to purchase textbooks for my second semester.
I am learning to cope with living alone. It has its pros and cons. For instance, I enjoy the idea of not having a curfew however, for a talkative person like me, coming home to no one can be a nightmare. My mom is slowly recovering. She is learning how to walk and I am really proud of how well she is doing. My family has arranged for me to go see her at the end of this month. I am excited but already dreading the heat in Tanzania. Tanzania is a very hot country and I don't mean it in a good way. Nonetheless it is a very beautiful and peaceful country to live in.
Let's move on to what has been happening with Unique Women. We have created a Facebook page as well as a Blog. There are only 6 people in the group, each with different responsibilities. We wanted to keep the circle as small as possible, at least just until we become established. We have printed our own Unique Women shirts and I must say they look really good. On the 16th of June we paid a visit to a local orphanage to donate groceries and also lend a hand with the toddlers. The babies were adorable and they absolutely loved the attention.
Vanessa (my best friend) and I have assumed the position as leaders, which means we set out what the team should do, this of course includes ourselves. We have created a profile for Unique Women stating our mission, vision and values. We plan on also offering tutor and mentor services to primary school children. We also plan on assisting to clean the outside areas of hospitals. Our biggest project so far is raising money to actually pay the school fees of a deserving primary school child. We don't want to award it to the smartest student but rather the most hardworking. This will be done through fundraising and monthly donations from each member.
As predicted, a group of young females working together is quite problematic with everyone being entitled to their own opinions. Some members are not co-operating which makes other members feel skeptical about the success of the group. Seeing as we are such a small group, the resignation of one member could affect all of us significantly. I spoke to Vanessa about it and she assured me that if it had to come down to the both of us then we would continue to carry out our plan as this is bigger than just a group. It is about helping people in the end.
I just hope everything goes well in the end. When I think of how blessed I am I just want to pay it forward. You know, help the next person in the hope that they also assist others. I remain truly grateful for absolutely everything I have and if we could just have a positive effect on just one person through this initiative then our efforts would not go in vain.
Nicolin Mamuya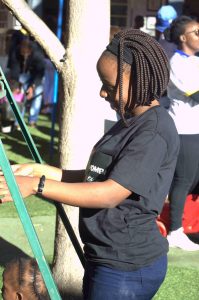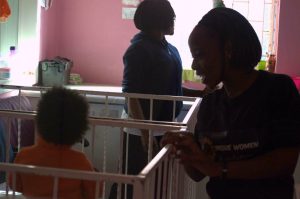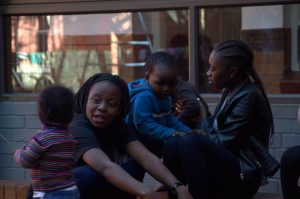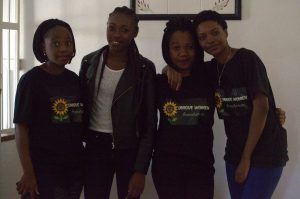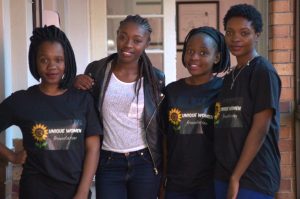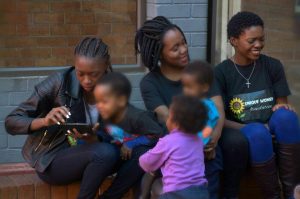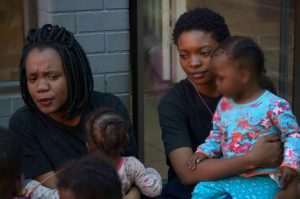 The scholarship awarded to Nicolin was sponsored by SSI and in collaboration with SAMRA.