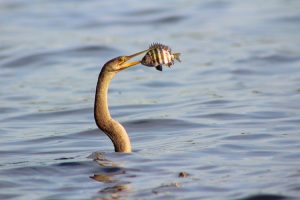 Blog post from Innocent Rwamba Nyaga who is following the MS in market research at the University of Nairobi, Kenya. Innocent is the recipient of the ESOMAR Foundation / MSRA Scholarship sponsored by WIRe and Unilever.
So, after a whole year, my course work is over! Thank God! Just putting things in place in order to begin my thesis. Well, I haven't really decided on what I shall be researching on therefore I need divine guidance on this one but hopefully I get that part done soon. Any ideas kindly share them with me on innocentimon@gmail.com if any.
A lot has been happening in my country (Kenya) and I'm pretty sure many might have caught this on international news and as perplexing as it is to outsiders, trust me it's even more so to Kenyans (maybe worse). Just got me thinking on the many ways our public offices (the occupants of course) fail us as a people. The University of Nairobi, where I am currently studying, is a high calibre public institution. My just concluded semester saw me running around many of the finance offices just to get something so simple fixed and I got so frustrated, raised a great hue and cry but still my issue went unsolved. I had to involve two of my lecturers to have anyone listen to me at all. Eventually I had my issue resolved but not in the timely manner I would have wished.
I should probably mention that I started, at a very tender age, working in a well-known hotel (Sarova Hotels) and if there was something that was drilled into me was excellent service! So I have a serious problem accepting shoddy services. The same way attorneys make for bad witnesses, I cannot stand bad service. I should also mention that I work for a public institution (The National Museums of Kenya) well isn't that interesting! I see the small and big ways we could improve. In short I have an inside and outside view of our public institutions.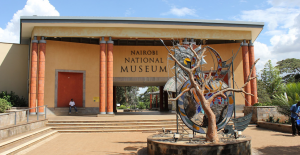 As I write this I want to record, for my personal use, an account of the experiences I face now and compare them to those I shall go through in my future and I pray for a great shift. I don't know about you but how effective are your public offices? Are they run successfully? If so, then we need a serious crash course!! Don't get me wrong, I love my country dearly and the potential here (and in Africa) is insurmountable. I think till you live here one would never know the treasures that lie in our continent and this is what I want to see for myself and the future generations.
So in my capacity as a public officer, I try as much as I can to infuse a better attitude when dealing with internal and external customers and as always change the little world around me. Can interpersonal skills be taught or is one born with said skills? Opinions here might differ but I believe that a love for people (yes people) is necessary to be exceptional in dealing with customers. And this is true even when carrying out research studies.
In the same vein, great things are happening here. We are currently hosting the largest East African Travel Trade expo that is seeing travel agents from all over the world having a firsthand experience of Kenya and all it can offer. The one thing that has been standard on their (travel agents) reviews has been how awesome the Kenyan people are, we do love people here thus the topic. You'll have to experience it to believe it, so come all and sundry.