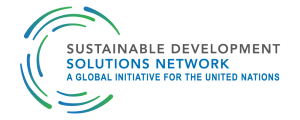 Paragon is the Market Research Industry's initiative to use data and insight to improve people's lives. ESOMAR Foundation is representing ESOMAR on the Paragon Committee.
The main idea of Paragon is to add questions to existing surveys which help monitor progress with major aid initiatives, but we now also have an opportunity to work with  Prof. Jeffrey Sachs (Director of UN Sustainable Development Solutions Network- UNSDSN) (http://unsdsn.org/) (https://sipa.columbia.edu/faculty/jeffrey-sachs ). SDSN need advice and support that is beyond simply including a few questions in existing surveys.
Prof Sachs is leading 2 very high level projects that he would like our help with:
o   "World Happiness Report"- World academics measuring happiness and well-being around the world.  Further research is needed to understand what produces high levels of well-being in the world, to enable policies to support better lives
o   "Ethics & Action Program"- Engaging world leaders of faith and religion (i.e. the Pope, etc.) to take action on the UN Sustainable Development goals (SGD's). SDSN needs a greater understanding of public attitudes to generosity, tolerance, climate change, etc.
We are looking for Market Researchers who are experts in understanding and measuring well-being and such public attitudes globally,  who could take a brief from Prof Sachs, design and manage some qualitative and /or quantitative research – whatever is appropriate – and then potentially devise appropriate questions which could be added to large quantitative surveys. We need an expert qualitative and quantitative researcher(s) to design and lead the project, and also a number of qualitative researchers who could collaborate and conduct fieldwork in different countries, to identify the relevant insights.
Paragon was created to infuse insights that will help to tackle the 17-point plan of the UN Global Goals – end poverty, combat climate change, and fight injustice and inequality around the world. A single government or organisation cannot find the solutions to these global challenges. Our only hope is to work in partnership, where everyone plays their part.
If you are interested in playing your part by supporting us with this project and volunteering to undertake some of the work, please email ESOMAR Foundation with a description of your experience and interest. info@esomarfoundation.org