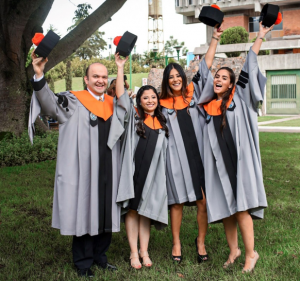 There are not enough words to thank all the support received in these two and a half years from my family, friends and especially the ESOMAR Foundation and WIRe who generously gave me the support to study.
The last months were quite busy with activities, exams, hard work and the presentation of our final project which consisted of analyzing and delivering a marketing plan to a company that was dedicated to the production of cakes. The objective was to identify business opportunities and make improvements and recommendations to the business plan to increase profitability and brand awareness.
So we had to get involved from market research, creation of a new logo and a financial analysis that would allow the company to have a better offer than the competitors.  We also had to focus on the digital and social networking strategy which is a global trend.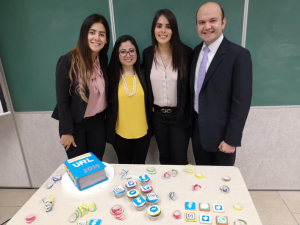 Time is going so fast that in the blink of an eye we were standing celebrating graduation day.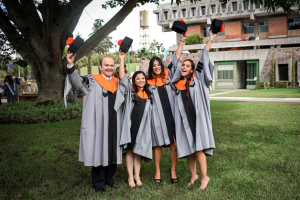 All these months taught me that persistence and discipline are important factors for success. We don't always have the encouragement and time that studies demand and it is so easy to give up on a goal because of fear or lack of trust, but that is where we must remember that not everyone has the same opportunities as us and that knowledge is the power we need to change things.
We must always surround ourselves with our family and positive people who encourage us to be better.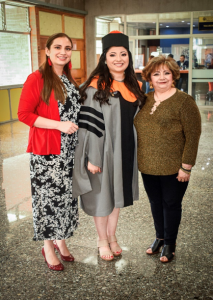 The graduation day was one of the best days of my life because I not only managed to finish my studies but I was also awarded for academic excellence, something that I waited for a long time, and that I hope will inspire more students to achieve their goals.
Once again, I am very grateful to the foundation that believed in me and gave me the privilege of representing Guatemala.
How you can support in your country
If you are a market researcher, a national market research association, an NGO involved in research or a university interested in a scholarship in your country please contact us at info@esomarfoundation.org
Partners & Sponsors
We are always on the lookout for partners and sponsors. If you are an organisation looking to understand more about how you can support us, please find more information here or contact:  info@esomarfoundation.org