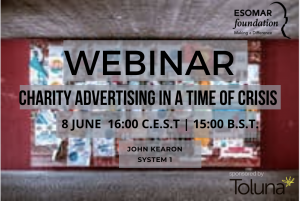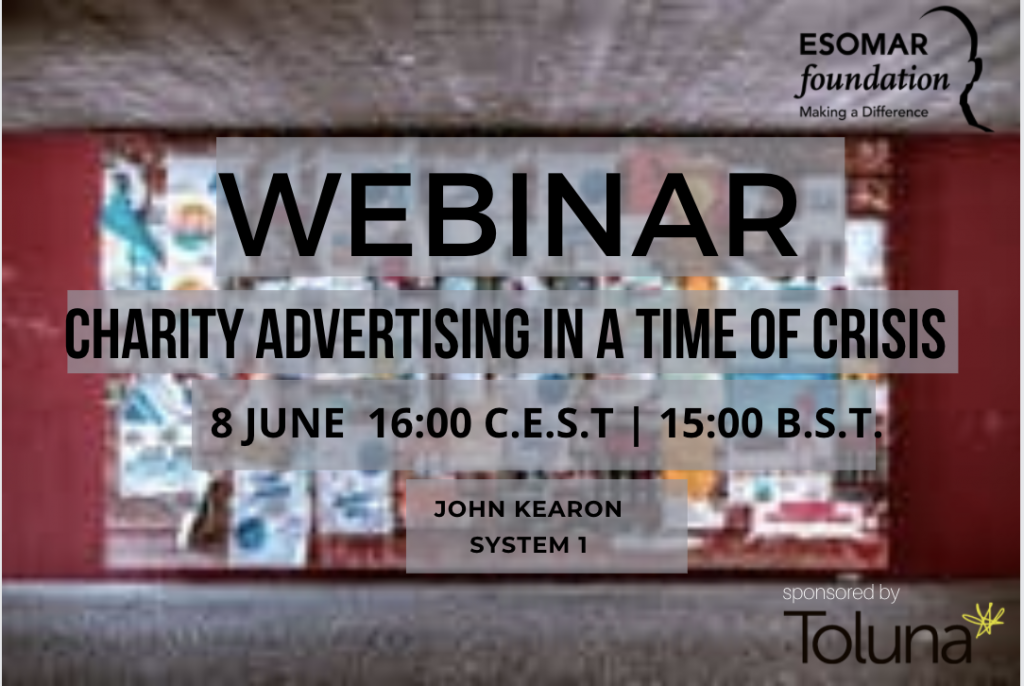 The global pandemic and its far-reaching effects have caused uncertainty and anxiety throughout the world. The Covid19 crisis has had a devastating effect on every corner of the economy. The charity sector is no exception.
Charities and not-for-profits are looking at what they can and need to do in order to capitalize on the new reality. New environments, relationships, and opportunities develop. Smart, focused marketing that strikes the right tone can help nonprofits overcome this time of crisis, stretch their budgets, find new audiences, and even grow.
In this discussion, we'll evaluate the most pressing needs for Not-for-profit Organisations looking to survive and adapt to the current crisis. John Kearon, System1 C.E.O. and ESOMAR Foundation President will answer the following questions for you.
How Covid19 has impacted people's feelings & behaviour around the world?

What impact Covid19 has had on people's attitudes to Charities & their advertising?

How well are Charities doing in their communication in this time for crisis?

Will the impact of Coronavirus lead to an advertising reset for Charities?

How can Charities best succeed in this time of crisis?
This is a unique opportunity to learn about the value and potential for advertising for your not-for-profit organisation.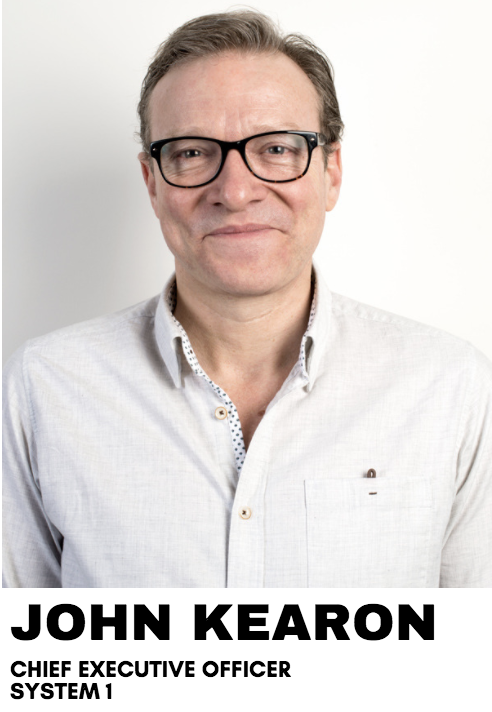 CEO of System1 Group PLC; voted most Innovative Research Agency in the world for the last 5 years running. John's recipe for entrepreneurial success is; creativity, resilience, determination, perseverance, stamina, drive, imagination, resourcefulness, courage, self-belief, commitment, ability to go without sleep and a touch of madness.
Prior to BrainJuicer, John founded innovation agency, Brand Genetics and before that, John was Planning Director at Publicis having joined from Unilever, where he held a number of research and marketing positions. Since September 2017 he holds the President position at ESOMAR Foundation.
Live webinar 8 June 2020, 17:00 C.E.S.T | 16:00 B.S.T