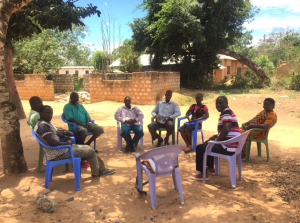 The 4th and last webinar of the "What different Qualitative Approaches can be used to achieve various objectives?" series will focus on research design and action. The webinar will give listeners an overall understanding of how to design and deliver a qualitative project that will really make a difference to their Not-for-Profit organisation's impact.
The first speaker, Astrid Novianti, will talk about a particularly challenging project that was conducted in Indonesia – a very important, high profile and 'political' subject, with a sensitive and difficult audience – how did she make sure that the research design was right? That all aspects were covered? That the findings really drove the action strategy?
The subject of the study was Stunting – which is the impaired growth and development of children caused by poor nutrition and repeated infection resulting in their height being two standard deviations below the WHO Standards. Stunting in the first 1000 days from conception, has adverse consequences on cognition, educational performance, adult wages. It's not a "visible" illness and goes undetected in the early days. Behavior change in health and nutrition leading to prevention of stunting is a key task in emerging markets.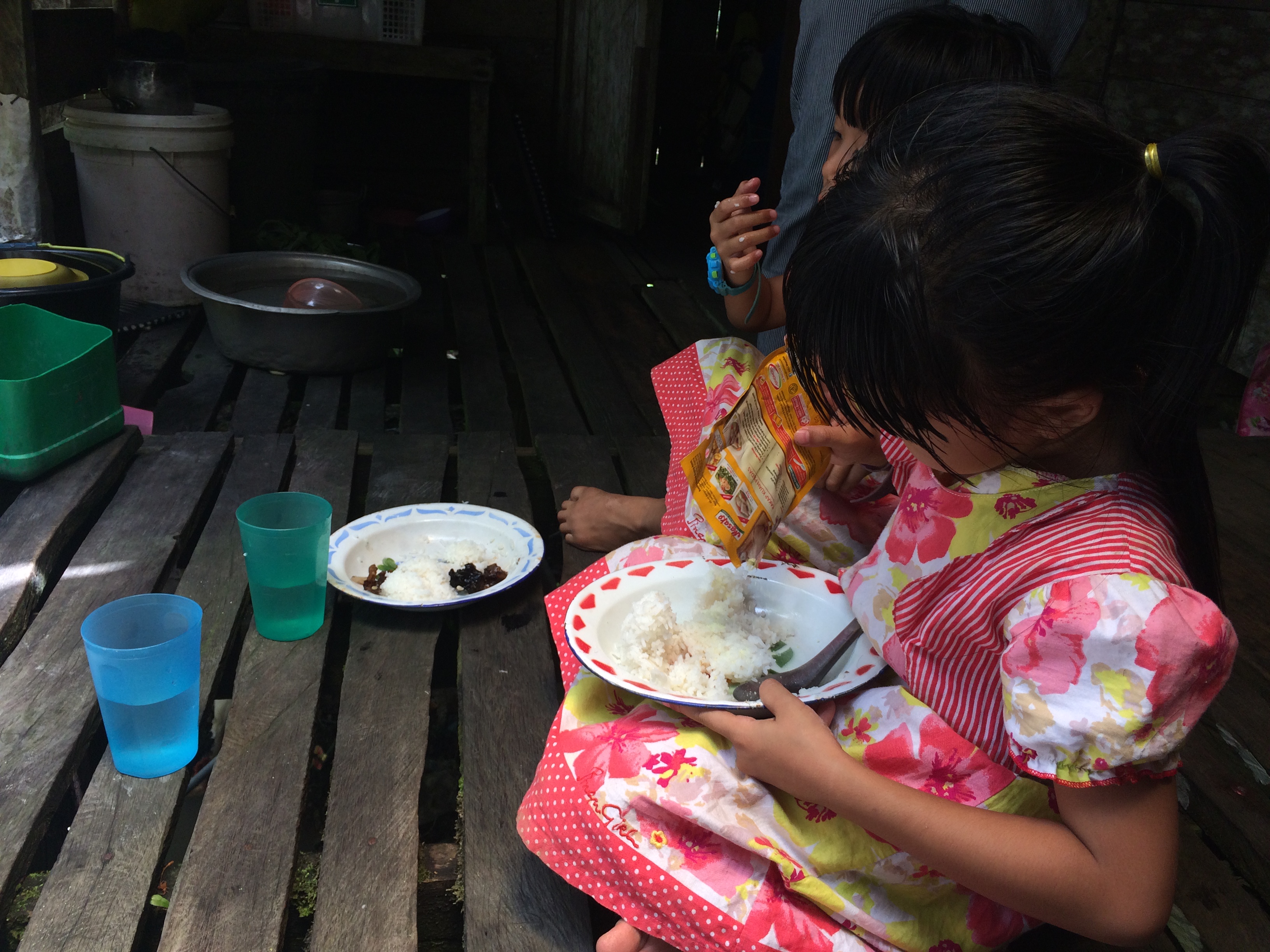 Indonesia has a higher incidence of stunting among ASEAN Countries …1 in 3 children. The government of Indonesia has committed to an integrated National Nutrition Communication Campaign (NNCC) for behavior change targeted at individuals, communities, and stakeholders to minimize stunting. To this end, IMA World Health was commissioned by MCA Indonesia to design and implement an effective NNCC resulting in behavior change and lower stunting incidence.
Kantar TNS Indonesia conducted the in-depth study for understanding of knowledge, beliefs, attitudes, and behavior related to mother and child nutrition and stunting – to identify the motivators and deterrents to desired behavior, including the role of different influencers and influences to aid integrated communication strategy development covering message and media/touchpoint strategies.
Astrid will share the difficulties, the thought process she went through, and what has been done as a result of the insights generated.
In the second part, we will have three speakers, Emmanuel, Barbara and Astrid, who want to share their very current experience around another difficult, sensitive and political topic – corruption in voting behavior in Kenya. They will offer insights into a qualitative research in progress on voter integrity in rural Kenya. After losing a successful grassroots campaign in the August 2017 general election they started collecting voices among the local campaigners, to document the process and gather first information on what might have happened.
"Corruption" turned out to be a complex multivariate concept, that needs further exploration to reframe it, learn from it and make it fruitful for future democratic development. But how? They will share how they will prepare for the second round of research in January 2019 to deepen our understanding of voter decision making and concepts of democracy that will provide the database for further action, as an information-based support network for upcoming local politicians and civic education training for this rural community.
They look for ideas and contribution from you, the audience. It is a very challenging assignment – how do you get people to talk to you honestly about such a topic, in a way that helps you know what to change? Do you have relevant experience that you can share?
The webinar will feature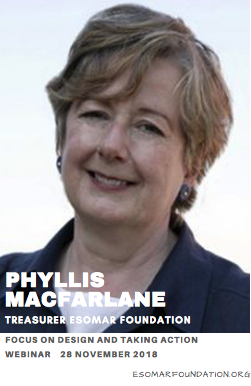 A lifelong market researcher currently working on the GfK Verein's University Cooperation Programme to improve the quality of education in Market Research in Africa and China.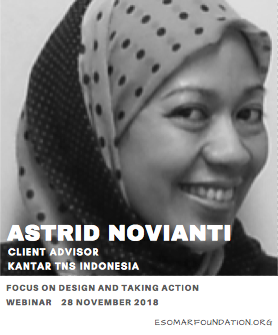 Astrid is a team leader in TNS qualitative unit in Indonesia. She is a psychologist graduated from the University of Indonesia and have her Master of Science degree from Rijks Universiteit Groningen, the Netherlands, and with more than 10 years of research experience, she has the passion of understanding human behavior. With the rich experience of working both in the research agency side as well as consumer and market insights role with two different multinational clients (Heinz & Samsung). Astrid is an expert in providing deep and sharp analysis with an excellent understanding of business issues. She also provides added value of cultural context and psychological aspect beyond the findings.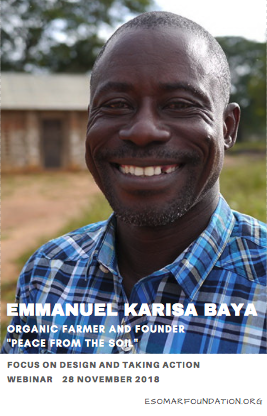 Emmanuel Karisa Baya is an organic farmer from the coastal province of Kenya. He is the founder and executive director of
Magarini-Centre
, a CBO that teaches organic farming and supports 252 orphan children. In the 2017 general election he ran I for a seat in the local council (MCA) and is since then leading the local voter empowerment project
Soil Peace
 in his community.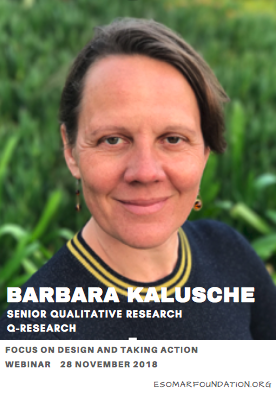 Barbara Kalusche is a senior qualitative research consultant based in Dresden, Germany. For the past five years, she has been using her psychology, journalism and deep democracy facilitation background to create forums for deeper understanding in highly polarized environments e.g. by developing facilitating-deutschland and oneworlddresden a platform for German and rural Kenyan students to connect.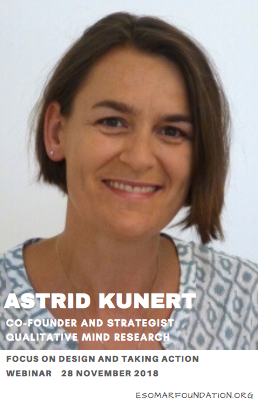 Astrid Kunert is the co-founder and strategist of
QMR
, the Munich based Institute for high-end qualitative research. With more than two decades of market and social research experience, Astrid and her team have served national and international clients in a wide variety of industries including automotive, financial services, media as well as government institutions and NGOs.