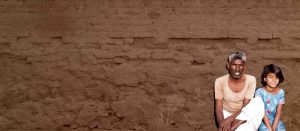 Meena's story is what we want to tell you about. It's one of the many stories about sex trade in India. We hope by reading about Meena and her ordeal you will help this cause.
Why is the ESOMAR Foundation so keen on this story? Well, you probably do not know but through the brave work of My Choices Foundation and Final Mile and their insight into the real issues of sex slavery they understood that by focusing on the fathers who are unknowingly selling their precious daughters into slavery, they knew they could disrupt the sex trade and save girls like Meena.
Read the full story here… MEENA'S STORY
But, we need your help to do more, much more.
Please help by choosing one of the following…
Buy a ticket to our charity prize draw for EUR 30
Corporate Donation Enquiry EUR 3000
'Research for Good' Competition
To find out more, you can register for My Choices Foundation live-streamed presentation at ESOMAR Congress, Tues 12th Sept at 11.15 CEST. You can also donate directly to their work.