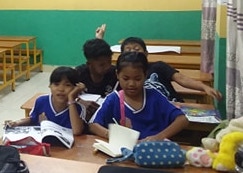 Blog-post from Esther Tot, who received the ESOMAR Foundation Scholarship to study at the English based Bachelor Degree program in International Business at the National University of Management (NUM) in Phnom Penh, Cambodia.
It has been quite a while since I wrote my blog, due to a lot of circumstances that are going on in my life right now. What I've learned from life is that "The older you get, the more you know and learn and even life get tougher each time you get older". During my vacation break I've spent my time on a part-time internship as a part-time English teacher in the evening from 5:30 pm to 7:00 pm at the American Bridge International School (ABI). I have been teaching students aged between 13 to 20 years old, and I can say this is a new and different experience.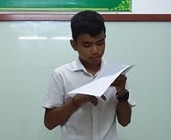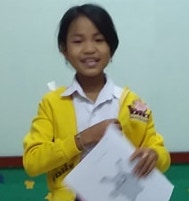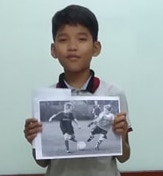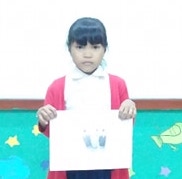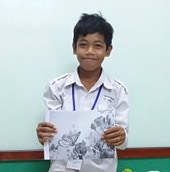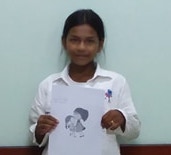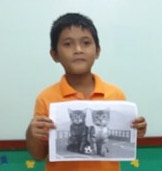 I like to push myself far and step out of my comfort zone and try something new and different which I never have done before. As people know me, I am a kind of an introvert person and so stepping into a teaching type of person is a whole new level of experience. I have learned to be more extrovert as teaching has required me to talk to people I have not known before, such as my students and my colleagues.  I have to be quite creative to teach to teenagers, cause I was once a teenager and I understand that we don't like boring stuff, so I have to make learning fun. This is what I always wished it to be for me as well. School always makes students feel bored, scared, nervous and lazy, and I always wished school was more about making learning fun, boosting students' enthusiasm and make them want to come to school to learn and study and be able to enjoy it as well. And this is my chance to try and make my students want to enjoy learning English.
However, besides my teaching internship, I try to spend most of my time focusing on my study. In this junior year, there are a lot of assignments, projects, presentations. It keeps on increasing, and there's nothing to complain cause that's how life is. By completing all those assignments and projects it is like self-learning and self-discipline. I can learn a lot through those works. Especially, cooperation with many different kind and type of people and teamwork despite the different perspectives and opinions and overview. We somehow still manage to cooperate together to achieve our goal, which will also apply later when we will graduate and go out to work in a company. Meanwhile, in each semester, we always have new teachers at least one or two per semester and sometimes all new five teachers. I enjoy meeting them and learn more through them because different persons and different mindsets are interesting. In this Year 3 and 2nd semester on Monday we have Financial Management class taught by Mr. Suy SokRaksmey, on Tuesday is Marketing Research class by Mr. Nikhil Mani, Wednesday is Business Law by Professor Robert Longo, Thursday taught by three different teachers: two foreigners and one Cambodian – Mr. Andrew – who teaches PowerPoint right now, Mr. David will teach Introduction to Technology, and Cambodian teacher will teach Excel, and lastly on Friday we have Cross-Cultural Management class by our Korean Professor, Mr. Chuck Chung.
In conclusion, I am looking forward to more adventures and journeys ahead of me for next year which is the very last year of my university. In my Year 4 class I would love to take on a new experience of internship in one of the embassies, companies, or organizations to fulfill one of our course. I am also feeling excited ahead for my graduation hopefully in 2021. I never forget where I come from and how I got here as it is all because of ESOMAR Foundation, National University of Management, and Women In Research Organization that have helped me achieve my educational dreams and give me a better knowledge and life, as well as become a better person. I will always be grateful for all the help, support and love that everyone has given me.
Partners & Sponsors
We are always on the lookout for partners and sponsors. If you are an individual or an organisation looking to understand more on how you can support us, please find more information here or contact:  info@esomarfoundation.org