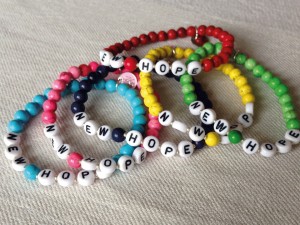 ESOMAR Foundation announced today that it has awarded its third 2014 "Local Initiatives Programme" grant to Swedish charity New Hope. The grant, worth a minimum of €5000 has been earmarked to support the basic education programmes for one year of the PEFAN Centre in Addis Adaba.
ESOMAR Foundation's President Gunilla Broadbent commented, "It gives me great pleasure to hand over this grant to New Hope. Helping to support education of young people is at the heart of our mission"
ESOMAR Foundation, founded in 2013, is the foundation of the market, social, and opinion research community channelling the expertise and resources of the sector to achieve social good. Through its funding programmes, the ESOMAR Foundation supports researcher's families facing emergency situations, access to education in market, social, and opinion research, local charities, and the philanthropic sector.
New Hope's President Elisabet Lanz commented "We are very happy and proud to receive this grant! It means a lot for New Hope and now 25 children at the PEFAN center in Addis will be able to go to school for another year!"
Initially financed by the travel industry, New Hope, each year finances up to 15 different projects around the world. New Hope has no salaried employees and relies solely on volunteers, guaranteeing a high degree of involvement and low overheads. New Hope's projects range from supporting schools, health clinics or children's homes to provide food, shelter, or education for children
The ESOMAR Foundation's programme is open to local charities operating in countries where sister society ESOMAR organises its major regional and global events throughout the year.