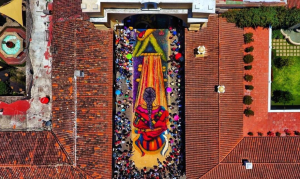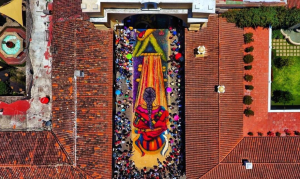 This is the eighth blog-post from Paola Loy Villagran, the recipient of the ESOMAR Foundation scholarship in Guatemala sponsored by WIRe and Unilever.
My life in recent months has been quite busy. We are about to start the final phase of studies and I am pleased with the work I have done updating myself with topics about Digital Marketing, Finance, teamwork and others for business process improvement.
The Digital Marketing course was basically about the act of promoting and selling products and services online and through any electronic devices. It is a fact that our buying decisions are based on the reviews we read, the solutions feature and the prices that we find and compare between brands. That being the case, an online presence is necessary regardless of what you sell.
We can take many strategies but the most important ones to mention are SEM / SEO which help a brand appear in search results, social media, website intelligence, return on investment and E-mail Marketing among others.
Also, during these first months we had the opportunity to work with a foreign professor from Venezuela,  the class was totally interactive and very creative, since the theme of development was branding and creation of new products, even as part of the final project we had to make a video of ourselves as a personal branding exercise because at the end of the day each one of us plays a role in our work, in our family or in the student world, so whatever we do we must be excellent and committed so we have the best version of ourselves.
I can not stop mentioning my family during this process because they are the ones that encourage me to keep going until I finish my master´s degree. Especially my nephews with whom I had the opportunity of spending time in this Holy Week.
We had a very special moment admiring processions the last week.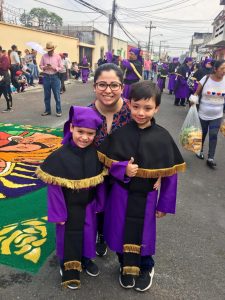 The color purple along with red, black, white and gold, has an important symbolic meaning as the color of royalty and suffering. They symbolize the suffering of Jesus Christ during the crucifixion.
For those, who have not read my words in previous posts, I am a huge fan of the traditions of my country, because although we have many problems politically and economically speaking I think the best attribute we have is our people, our faith and so many talented people who are trying to demonstrate the good things we have.
Proof of them I would like to talk about the incredible "masterpiece" carpet that students elaborated in Antigua Guatemala. Just looking at the colors, textures, and the meaning they sought to capture was impressive, with so many visual elements.
Most seen this week: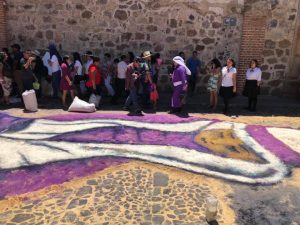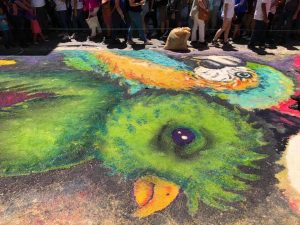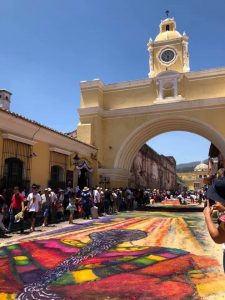 How you can support in your country
If you are a market researcher, a national market research association, an NGO involved in research or a university interested in a scholarship in your country please contact us at info@esomarfoundation.org
Partners & Sponsors
We are always on the lookout for partners and sponsors. If you are an organisation looking to understand more on how you can support us, please find more information here or contact:  info@esomarfoundation.org