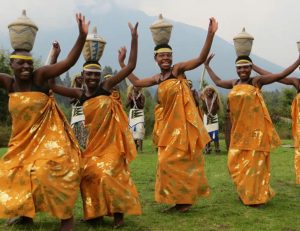 Our next Training Workshop will be held in Kigali, Rwanda, July 25-29th , and brings together two of our passions at the ESOMAR Foundation – the Education programme, which aims to train researchers and young people in market research skills in disadvantaged markets. And the 'Better Results' programme,  which aims to help the philanthropy sector to make more effective use of market research expertise and skills to monitor and evaluate aid initiatives.
Will Goodhand, Social Researcher at TNS, has been involved for many years in a UK Social Action programme to support SURF (the Rwanda Genocide Survivors Fund), and has proposed that we should support SURF and AERG (Association des Etudiants et Eleves Rescapes du Genocide) in a project to train c40 young entrepreneurs in Business Skills, including Marketing and Market Research, and also to train the board of AERG, and other Rwanda based NGO's, in Market Research and Governance skills.
Here's what we're planning to do in July as the ESOMAR Foundation:
1) Deliver market research, market analysis and marketing training to young survivors of the Rwandan genocide.
The Young Entrepreneurship Training Project (YETP), which is orchestrated by SURF, aims to eradicate extreme poverty and secure viable livelihoods and empowerment through entrepreneurship training and greater access to capital; enabling young survivors to establish their own businesses and build skills relevant to quality employment. We will be training c40 young entrepreneurs in market research skills.
Also, whilst we are there, we hope to train members of DFID's ELE scheme (Empowering Vulnerable Young Survivors who have left Secondary School to Create, Secure and Sustain Employment).  The UK Department for International Development (DFID) is increasingly acting as an NGO, and is targeting 9,000 vulnerable school dropouts, focusing on women, to improve their lives through Entrepreneurship and job-readiness training, increasing female involvement in local decision-making and increasing the number of female entrepreneurs.
2) Deliver market research and governance training to Rwandan NGO's.
Principally  AERG, the 43,000 strong organisation of student survivors in Rwanda, and also potentially other NGO's based in Kigali.
The aim here is to help them better monitor and evaluate the impact of their work in Rwanda.
Why train entrepreneurs?
It is a great belief of mine that everyone in business needs market research skills – and particularly entrepreneurs and start-ups. So many small businesses fail because they don't systematically collect the information they need  to make good business decisions. They believe they are 'close' to their customers, but they are biased in their views, so they don't see the whole picture, and can lose customers. Or they  are so convinced by their own product that they fail to see what others see with regards to its faults or its position relative to competitive offerings. They don't make the effort to understand customer needs properly and fail to acquire new customers, or grow current customer spend.
These are all things that knowledge of market research can help with. So, training them to 'think' in the way we do about understanding and listening to customers, about being systematic in what they do, and counting/quantifying the effect of different actions, can have a huge effect on the way in which they tackle their business development. A lot of aid initiatives these days are about developing entrepreneurship in emerging markets – the market research industry has a lot to offer. You should think about mentoring young entrepreneurs – there are lots of online schemes run by big charities. You'll help someone and at the same time learn a lot – not just about business, but about the situation in these countries and doing market research there.
And why train NGO's?
Well, many aid initiatives are not as effective as they should be because they fail to understand the people they are trying to help – if we can help NGO's think about their 'customers' in  a market research way – understanding what really makes them tick, then I think we can also help make their interventions more effective. At ESOMAR Foundation we're building a 'body of knowledge'  of all the great social research experience we have as an industry. Sharing that expertise with NGO's will help, I'm sure.  We're also very excited to be ESOMAR's representative on the Paragon Partnerships committee – more on that next.  Why don't you familiarise yourself with the UN's 2030
Sustainable Development Goals
in preparation….