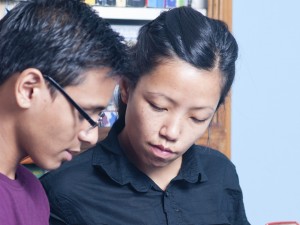 The ESOMAR Foundation wishes to create new links and partnerships between the Philanthropic and Market, Social and Opinion Research sectors.
Exploring The Added Value of Market Research
The aim is to help philanthropic organisations, charities and donors develop new and better approaches and skills in measuring the impact of their activities. By bringing Market Research experts to this platform we ensure that value is added in the quest for measuring the impact of philanthropy.
At the same time, the Market Research sector and the ESOMAR Foundation will gain a better understanding on how best to serve the needs and requirements of the Philanthropy sector.
Through actual case studies, panel debates and highly interactive group discussions we will provide a full day of exchange, learning and discussion between the CSR departments of large corporations, the not-for-profit sector and the research industry. We hope you will take away fresh thinking, new learnings and new contacts.
We encourage you to attend the event to contribute your thoughts and ideas and to take part in an agenda-setting platform that will help to address the challenges and opportunities for the two sectors.
Programme:
Download the programme, subject to further changes as we confirm the lineup:
ESOMAR FOUNDATION KNOWLEDGE EVENT FINAL PROGRAMME BOOKLET
Join us:
Interested in attending? This event is by invitation only. Contact us to get more information and let us know why you feel you should be invited to attend!