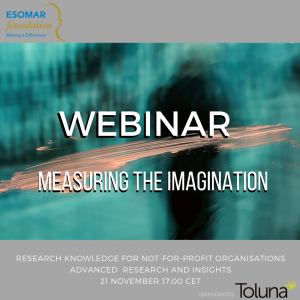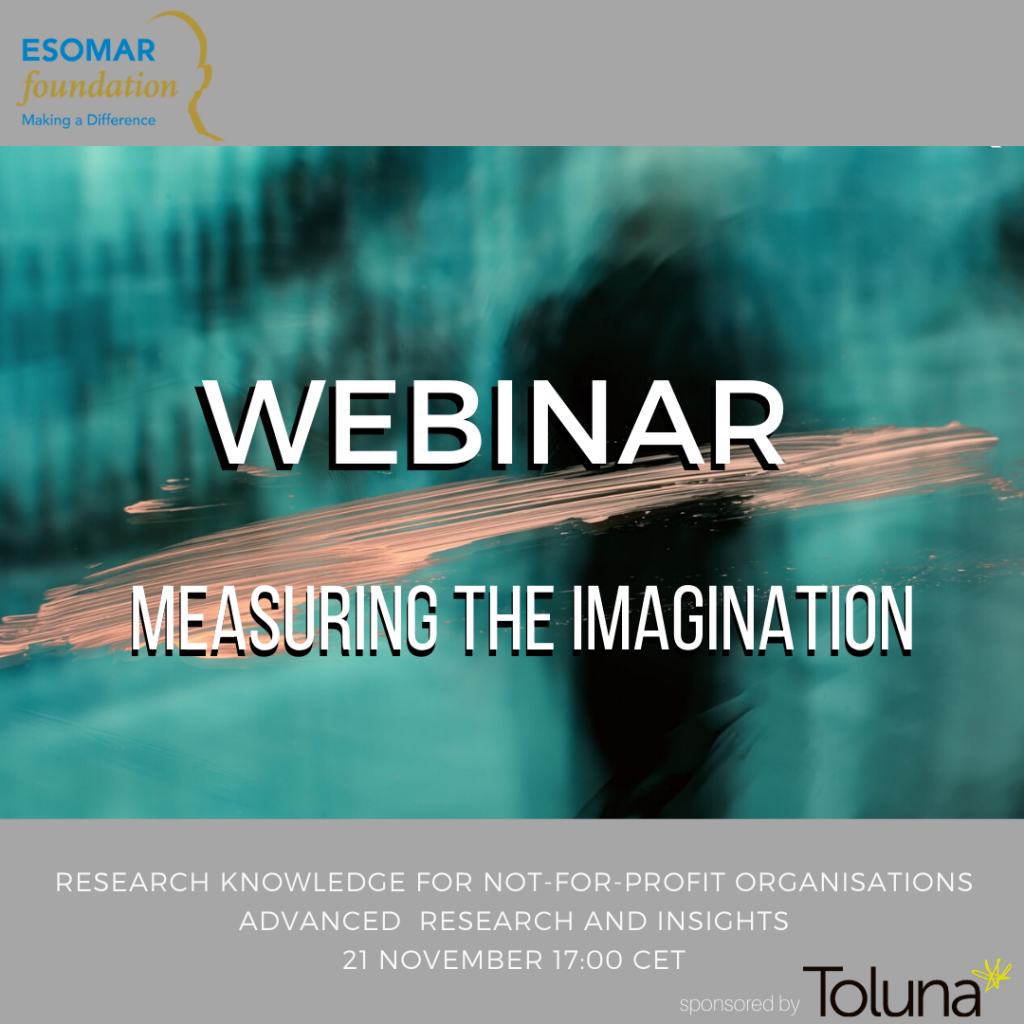 For our 4th Webinar of 2019 in the series: Advanced Research Techniques, we bring you some really new thinking: using the imagination of your audience to get them to really understand what you want to achieve and be inspired to help you.
Leigh Caldwell has long been at the forefront of research thinking – he was applying the theories of behavioural economics before the rest of us had even heard of it! And his new approaches and applications are truly pushing the boundaries of modern methods.
The latest discoveries in neuroscience, psychology and behavioural science tell us that people use their imagination a lot more than we used to think. It is not just for playing games or making up stories: the imagination is a crucial tool in making decisions, planning our future, remembering the past and even in how we perceive the world around us.
Consumer brands are starting to measure the imagination of their customers in order to optimise their marketing and product design. But these new discoveries could be even more important for NGOs and charities.
Your relationships with donors, supporters and volunteers are based largely on how they perceive and imagine the outcomes of your work. So to design your communications, fundraising strategy and even the way you deliver your services: you need to measure their imagination.
Leigh Caldwell will talk about the new science of the imagination, including "System 3", the third component of the brain. He will show how you can create a map of how your audience imagines the world, and put your organisation in the perfect place in that map – to generate the greatest engagement, highest donations or most passionate support.
Register for our Webinar on Nov 21st and learn something really new and different. It'll certainly make you think!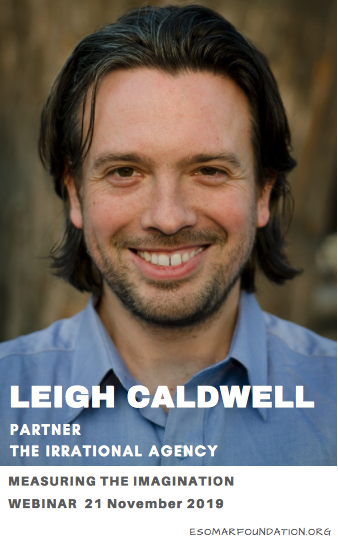 Leigh is a cognitive economist and founder of Irrational Agency, which leads the insights industry in turning the latest science into powerful market research tools. His book The Psychology of Price shows how to apply behavioural economics to pricing strategy, he has presented several times at ESOMAR Congress, as well as at the world's leading scientific conferences in psychology and economics, and he was featured on the inaugural GRIT Future List in 2019.
Live webinar 21 November 2019, 17:00 CET