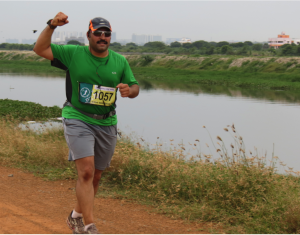 Pravin Shekar, Treasurer of ESOMAR, is a passionate supporter of the ESOMAR Foundation's drive to enable the potential of market, social, and opinion researchers to achieve social good.
To prove it, last year, Pravin organised a 1000km bike-a-thon which raised the ESOMAR Foundation's first EUR 1000 donation enabling it to fund half-a-dozen deserving charities throughout the world.
This year, Pravin Shekar is participating in a 50k Ultra run in support of the ESOMAR Foundation's planned programmes in 2015. An ultra is any run beyond a 'marathon' distance of 42.2k.
Help us to continue to support local charities throughout the world to achieve their social aims. Help us to provide support to research families in need.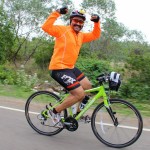 Empower us to support social projects of market, social, and opinion researchers, to provide access to affordable basic training on market, social, and opinion researcher and support us to bridge the worlds of market research and the philanthropic sector.
Support Pravin Shekar and through Pravin, support our vision for a better future for all of us.
Make a donation on our website
Or donate through the special GoFundMe page.