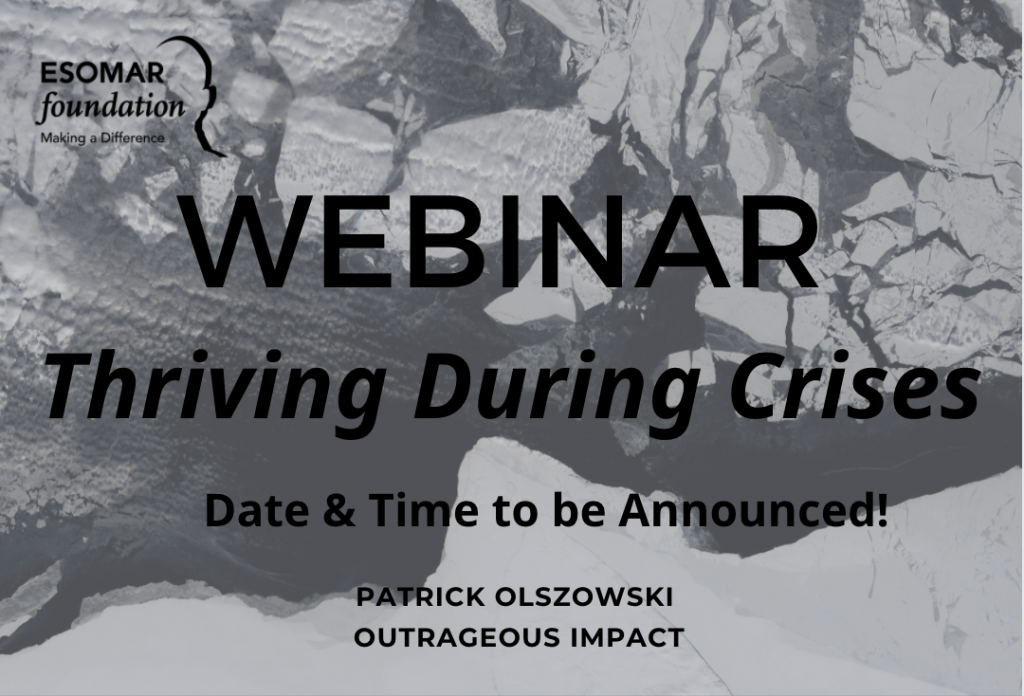 Thriving During Crises Webinar Rescheduled – New Date & Time To Be Announced!
Right now your organisation is probably facing some variants of these three questions.
How should you deliver your offer? How can your communication messages cut through? And, of course, how do you ensure income keeps flowing?
'Thriving During Crises' will explore the intersection of research, crisis communications and leadership.
This webinar presented by Patrick Olszowski from Outrageous Impact will offer practical tips and steps you can take today to start to prepare your organisation to weather the storm and be ready, for whatever comes.
Building on 20 years' experience of crisis comms and research, there will also be the chance to have your pressing questions answered.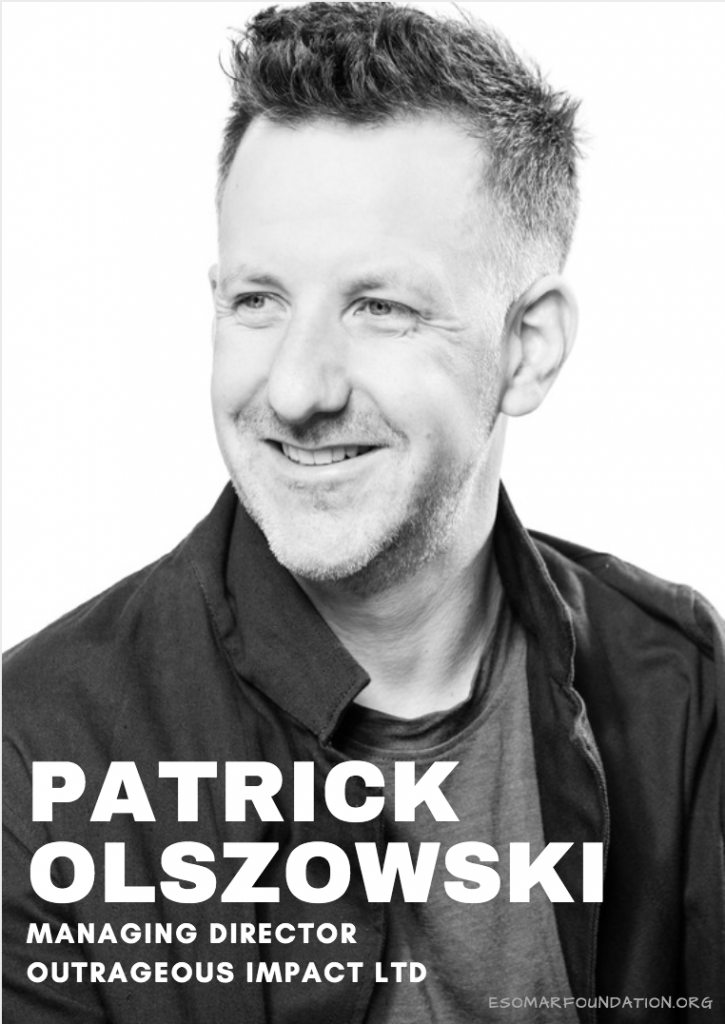 Patrick is a qualitative researcher who works with people positively changing the world. Patrick's firm, Outrageous Impact, is on a mission to put powerful research into the hands of charities and mission-driven organisations, in order to answer their most critical questions.
Outrageous Impact brings together an experienced network of senior researchers and communicators, from a range of disciplines, to help organisations to change the world faster.
During his career, Patrick has raised millions of pounds, changed laws and been involved in responding to global events including Grenfell Tower, Covid-19, and the migrant crisis.
Patrick recently founded CrisisConnections.info, connecting 80+ experienced professionals with charities around the world for free 1hr advice sessions.
Outrageous Impact has worked alongside organisations including Which?, Stroke Association, a Fortune 500 healthcare company, The Brooke animal charity, Time to Change and more.