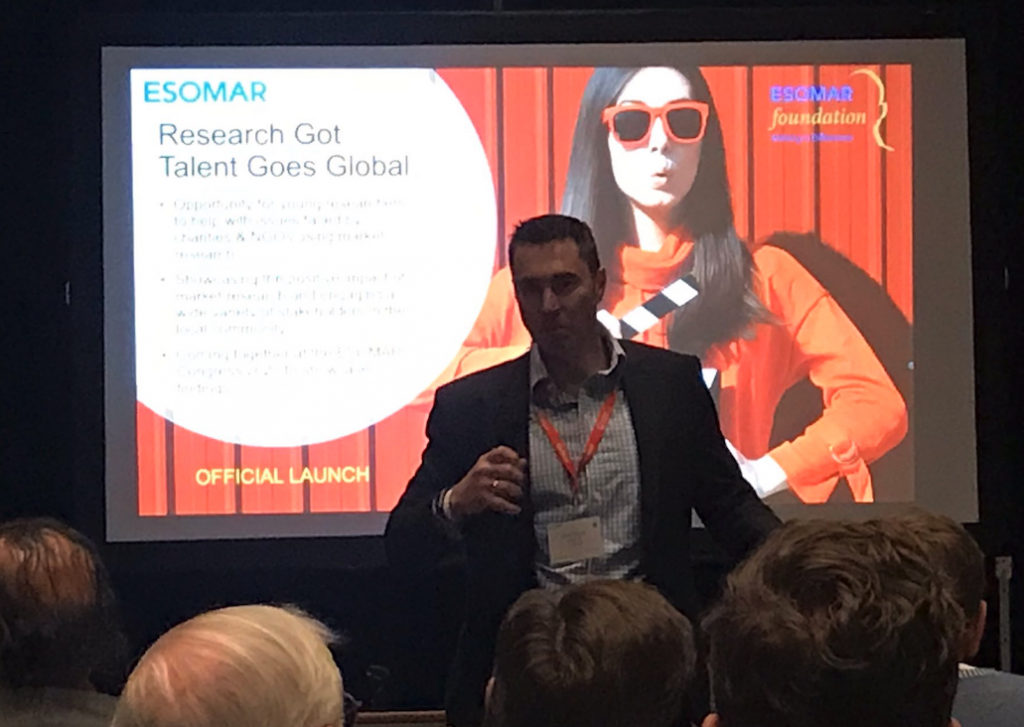 At this year's ESOMAR Congress in Edinburgh, ESOMAR and the ESOMAR Foundation launched an exciting new project focused on engaging youth to address prominent social issues using research.
The Research Got Talent Initiative was pioneered by the Associations in India and Hong Kong and saw great success in connecting a range of stakeholders and ultimately showcasing the positive impact of the insights sector. Through the Initiative, Associations can engage with Charities and Non-Governmental Organisations (NGOs) to address the issues they might be facing when running their projects and operations.
By taking this initiative to the global level, ESOMAR aims to encourage the participating of young researchers in practical market research projects and to present an opportunity for local Associations around the world to demonstrate the talent in our profession.
Participation in the Research Got Talent Initiative will also foster closer cooperation with members, potential members, local Charities and NGOs, for the purpose of tackling meaningful social issues among local communities. The initiative will commence at the local level, where one winner will be selected and entered into the global competition.
The global competition winners will take the stage at the ESOMAR Congress 2020 and have the opportunity to showcase their project in front of the most relevant actors in the Market Research industry.
Interested associations are invited to write to info@esomarfoundation.org or bianca.marcu@esomar.org to receive more details on the initiative. Registration deadline 15th of November.