My Choices Foundation is a Hyderabad-based NGO dedicated to ending violence, abuse, and exploitation of women and girls in India. They address two prevalent forms of gender-based violence – domestic violence and child trafficking – through Operation PeaceMaker and Operation Red Alert.
Operation PeaceMaker works in Telangana through thousands of empowered community women, legal teams, programs to empower young girls and encourage men to become allies in ending gender based violence. Operation Red Alert works in rural India to prevent child trafficking through a prevention-based program.
There are between 3 – 20 million commercial sex workers in India. To understand the behaviours we want to end, comprehensive research was required on what drives decisions to:
force girls/women into trafficking
make men willing to pay for sex
The aim of the research was to understand these contextual factors and the roles of specific emotions and behaviours that enable these decisions. The objective of the research was to apply learnings from cognitive neuroscience and behavioural economics to understand and influence the behaviour of at-risk families and men who buy sex. This reflected a gap in terms of the current understanding of issues.
This research was conducted with the aim of preventing trafficking by sensitising, alerting and empowering at-risk families in source areas, and to stem the demand by changing the behaviour and attitudes of men at destination areas. Key considerations during the research were to ensure that the findings and insights can easily be extrapolated into applicable interventions on the ground.
Our idea of justice is summed up in this: "Pulling drowning people out of a river is compassion. Walking upstream to find the reasons they are falling in, is justice." My Choices Foundation decided to start with research and commissioned Mumbai-based Final Mile Consulting to conduct this research paper, which won the 2016 ESOMAR Excellence Award.
The first stage of research comprised of field visits to develop an understanding of the context, through direct interactions with at-risk families, stakeholders, migrant workers, influencers and decision making environments.
Due to social stigma attached to the issue, these conversations alone could not reveal the full picture, therefore interviews and discussions were conducted with NGOs, government agencies and stakeholders involved in different aspects of trafficking – prevention, protection and prosecution. Learning from various programs deployed and prior research conducted was also a part of the research methodology and the key output of these stages was a set of hypotheses for understanding and changing behaviour.
This research used EthnoLab™, a FinalMile proprietary research technique that involved a game that simulated the real-world context of the participants to solicit real-world reactions and behaviours. This game was the medium through which context, emotions, and mental models that influence the behaviour of at-risk families and urban clientele were studied. This was followed by an interview session designed to elicit emotions and was a crucial element in gathering insights and information about personal experiences and perceptions of trafficking and purchasing sex.
The main achievement of the research is the development of the Safe Village Program (SVP), designed to help people at all literacy levels in villages understand human trafficking and collectively prevent it from ever occurring in their villages.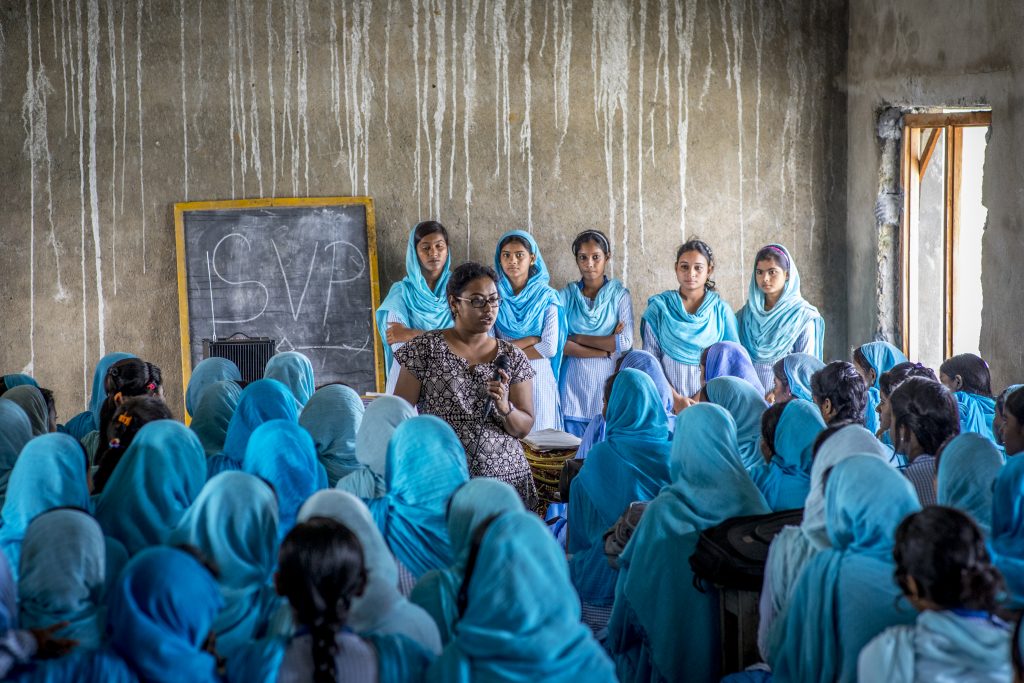 Aimed at targeting intervention, Operation Red Alert (ORA) of My Choices Foundation partnered with Quantium Analytics to build a tool based on multiple sets of data to map villages highly prone to trafficking. Using this data, we conduct two-day SVPs in high-risk villages in 8 states in India: Andhra Pradesh, Bihar, Jharkhand, Karnataka, Maharashtra, Telangana, West Bengal and Rajasthan.
To initiate discussions on trafficking amongst children, we created a comic book translated into the vernacular language. To ensure children have retained the message, we scripted a skit on a family experiencing trafficking, which the children re-enact. It is customized to local cultural beliefs and easily resonates with the audience to be more effective.
Members of the village are given the Red Alert helpline (1800 419 8588) which responds to cases of human trafficking. Furthermore, ORA appoints volunteers called Nodal Teachers who watch over vulnerable children and reiterates the message of being alert; and Rakshaks to report urgent cases back to ORA and partnering organizations – thus ensuring the sustainability of the program.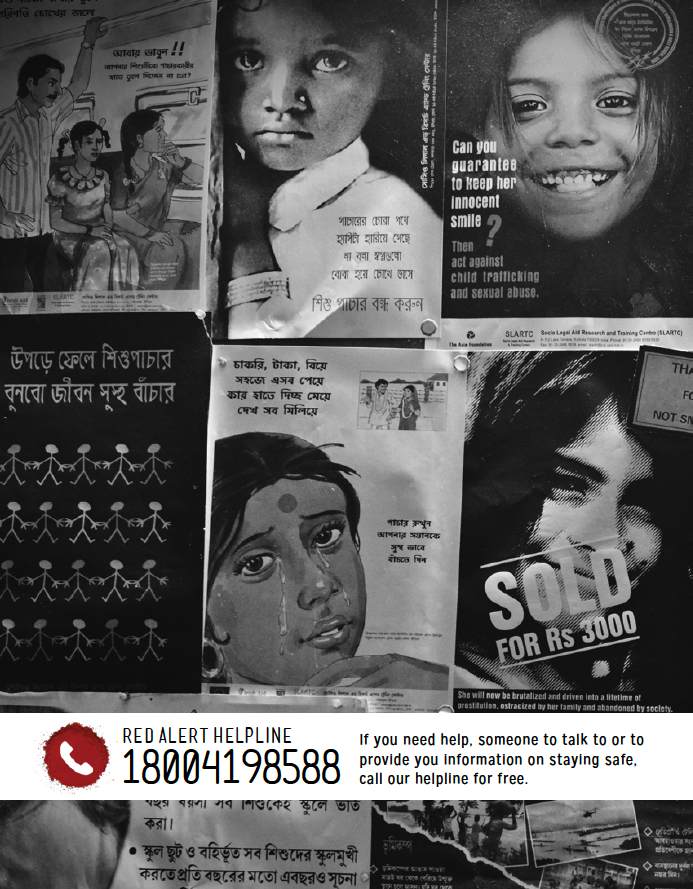 The impact of this research on anti-trafficking NGOs is identifiable through our network of 90+ partnering NGOs which traverses state borders, i.e. a network specialized in its local geographies. In 2019, our first Anti-Trafficking Forum which brought together our NGO partners in India, Bangladesh and Nepal facilitated cooperation amongst organizations committed to ending cross-border trafficking.
Since 2016, ORA has reached over 3,400 SVPs through our research based anti-trafficking program, and we are getting closer to increasing awareness on trafficking to ensure that all children are safe from human trafficking.
About the Authors: 
My Choices Foundation is a Hyderabad-based NGO that works to give women and girls in India the choices to live lives free from violence, abuse and exploitation.