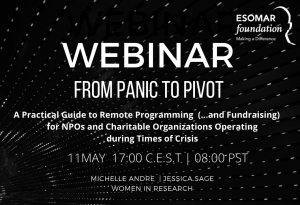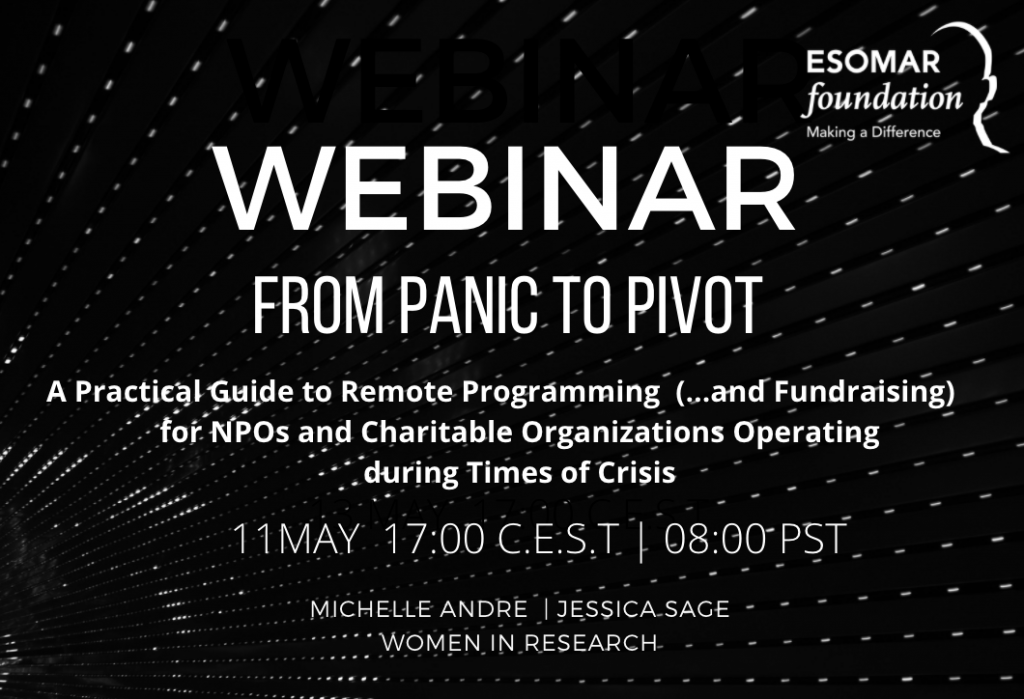 How can you be nimble in the face of events that impact the trajectory of your NPO's mission? Challenges even in the best of times seem to emerge by the day and with them a call to pivot campaigns and adjust operations.
COVID-19 — the most recent and wide-reaching hurdle to date — has asked charitable campaigns to adapt like never before: adaption necessary to ensure operational longevity, economic health, and continued stakeholder support of charities and non-profits. And also undoubtedly leaving a lasting, seismic impact on our campaigns and communities.
In this discussion, we'll evaluate the most pressing needs for Not-for-profit Organisations looking to survive and thrive while having to quickly pivot, weigh the opportunities (and options) for conscientious fundraising, and share how to leverage the resources your community needs now to ensure sponsorship dollars down the road.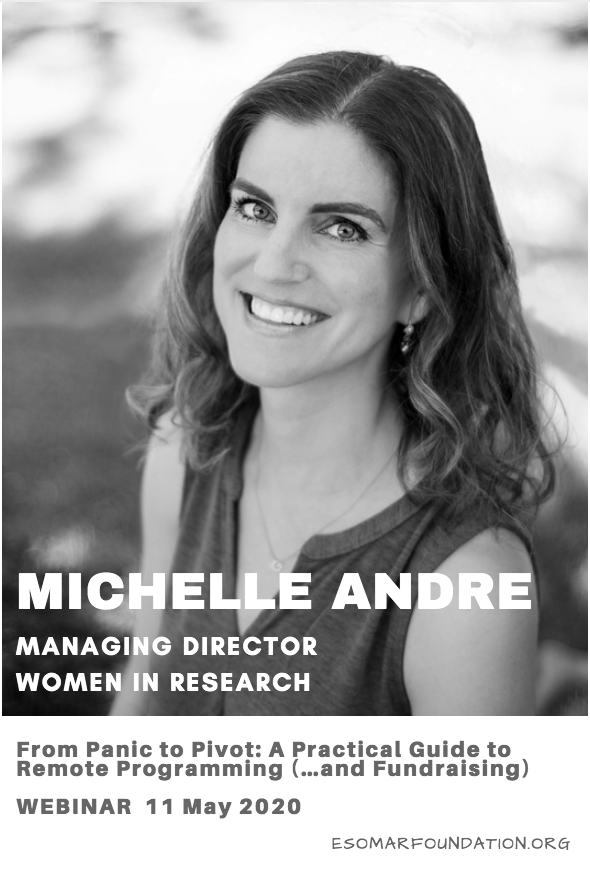 Michelle has held executive and management level marketing and design positions in a variety of industries, from corporate to agency to nonprofit. Michelle is the Managing Director of Women in Research (WIRe), a nonprofit organization that champions diversity in the marketing research industry by arming women with the tools to develop professionally, build connections and stay inspired. She holds an advanced degrees in marketing and design and is a past recipient of the International Stevie Award for Women in Business, the Women in Business and the Professions World Award and the Best in Biz Marketing Executive Award. A devoted proponent of the arts, Michellevolunteers with a variety of community cultural activities and organizations. She lives in the mountains of Oregon in the U.S. with her husband, son, daughter, giant cat and tiny dog.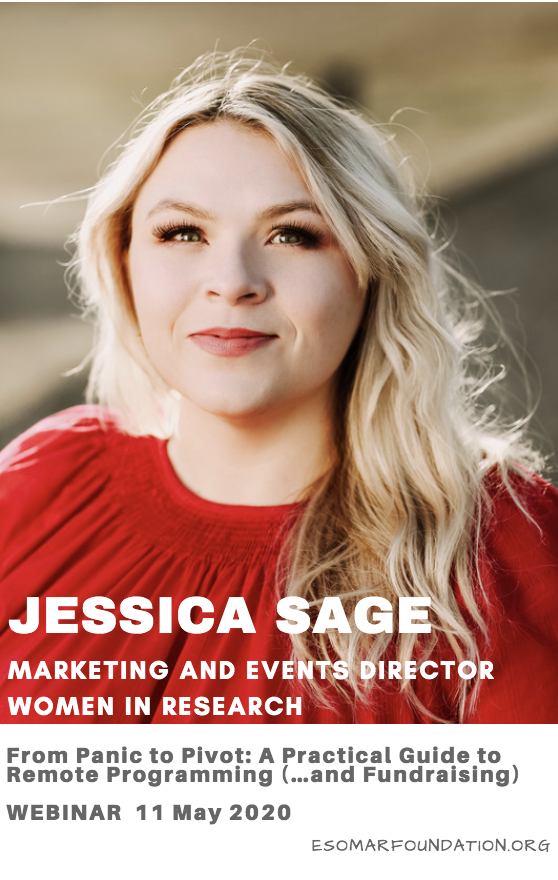 Jessica serves as the Marketing and Events Director for Women in Research, a non-profit who's mission is to foster diversity in the Market Research industry. She received her MA in Critical Theory from Pacific Northwest College of Art and her BA from The Evergreen State College. Prior to her work with WIRe she served as a Thesis Advisor and Community Engagement Specialist at PNCA, assisting with the school's vision of a more inclusive and accessible arts education. A lifelong proponent of slow and local food, she's the co-founder of a community farmer's market, has worked with organizations such as the YWCA in the service of eliminating racism and empowering women, and is a freelance content and writing coach.
Live webinar 11 May 2020, 17:00 C.E.S.T | 08:00 P.S.T