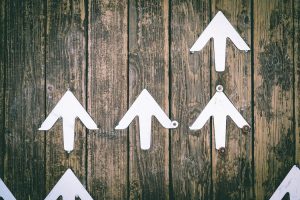 We are pleased to share the 2018 Annual Report and Financial Statement of the ESOMAR Foundation.
In 2018 the ESOMAR Foundation intensified the dialogue with NGOs by providing essential knowledge so to help them assess and evaluate their impact on society. The Foundation provided the platform and facilitated the exchange of information between the NGO sector and the market research industry.
We have focused our resources on fostering connections between the two sectors by bringing together their representatives, awarding scholarships, celebrating the best of research and expanding our Programmes. We have stimulated donations through sponsorship and specific activities which engaged the market research industry and beyond.
At operational level, the Foundation was able to achieve a good number of results, with the help and support of volunteers.  The ESOMAR Council and the Supervisory Board continued to provide support and advice in pursuing the Foundation mission "to use the skills, knowledge and support of the industry to do social good".
In this report you can read about the exciting steps our programmes have taken in 2018 to support individuals and Not-for-Profit organisations throughout the world. From our relaunched training activities, to the continuation of the scholarship grants, to the new – Making a Difference competition, our activities are taking significant steps towards catalysing cooperation between the data, insight and research industry and the non profit sector.
A special Thank You!
It goes without saying that we could not survive without the generous help and support of the many donors, supporters, friends, ambassadors and partners that demonstrate how much they care for us! So, we'd like to take this opportunity to warmly and sincerely THANK YOU ALL for ensuring that together we can pursue our mission of contributing to a better world.