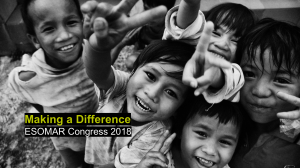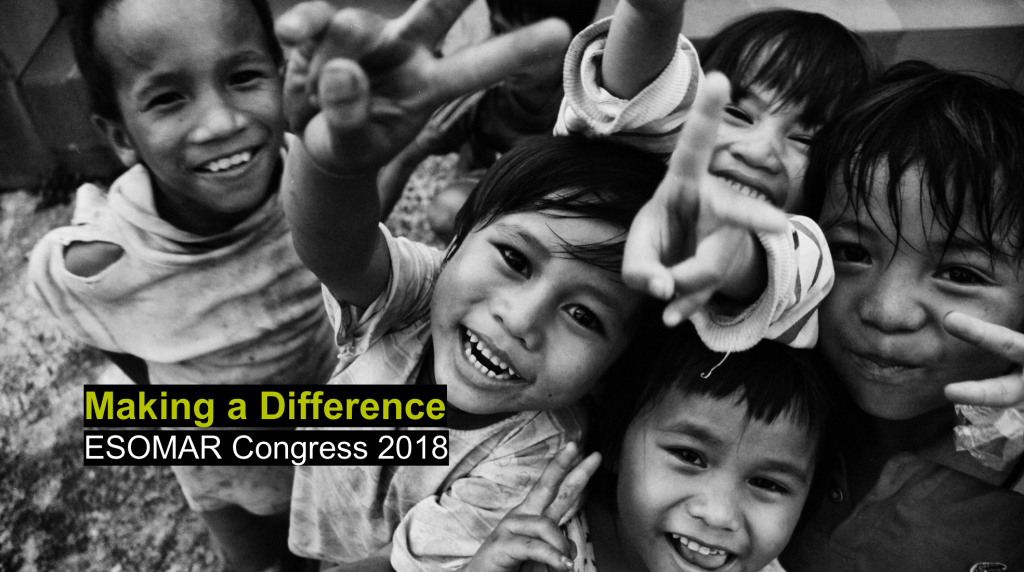 ESOMAR Congress has been leading the way in insights innovation for 7 decades, and this year is no exception. It is the biggest event in the industry; the place where creativity, innovation, and insights collide.
The same as last year, ESOMAR Foundation has dedicated an entire session in the programme. The winners of the first Making a Difference Competition will take to the stage to showcase how the best of research has made a significant difference to Not-For-Profits.
The session will feature:
Martin Kern from Forcier Consulting DR Congo presenting Menstrual Hygiene Management Study in DR Congo.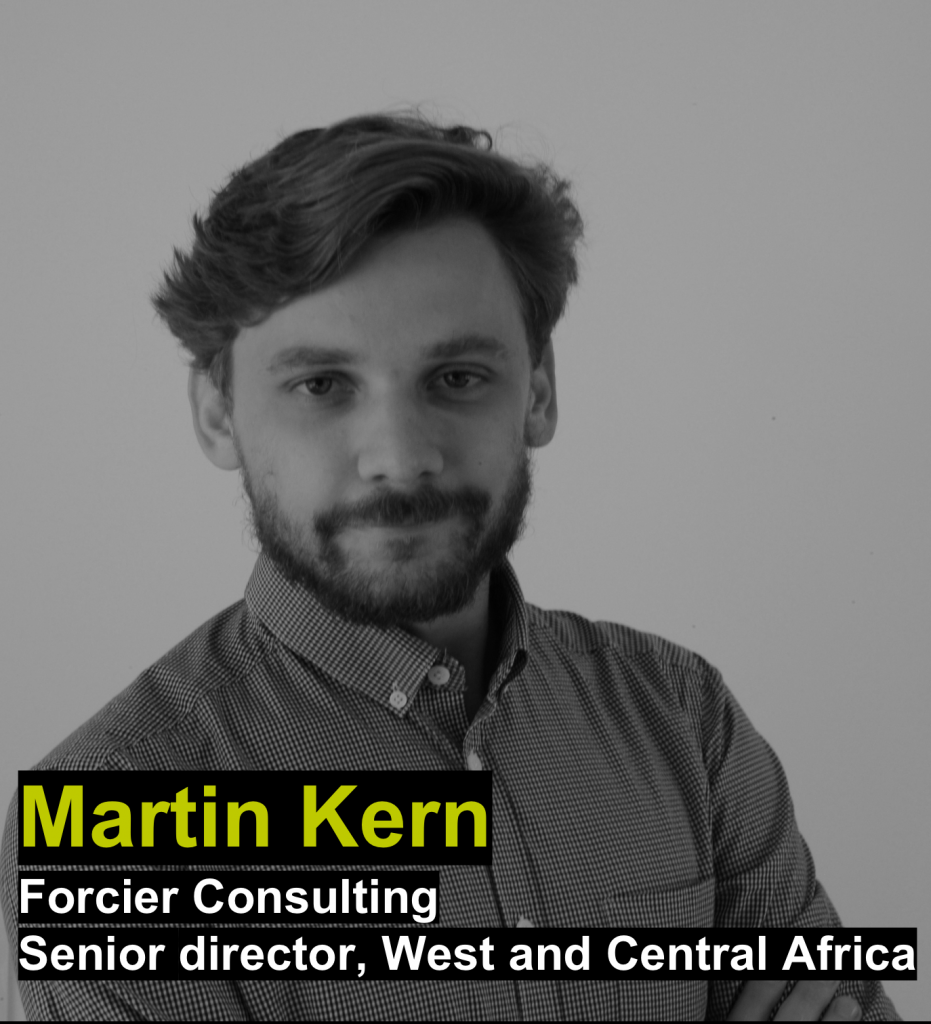 Martin started Forcier office in the Democratic Republic of Congo in 2015, now supervising a team of twenty people in Kinshasa and Kananga. He has recently completed assessments for ICF International, UNICEF, PwC, NORC at the University of Chicago, the Belgian Development Agency, or Catholic Relief Services, and is now leading the company extension in West Africa with the opening of a new office in Mali.
Sema Sgaier from Surgo Foundation with the presentation of the case-study "Reducing child mortality- a provider, a mother, and a powder".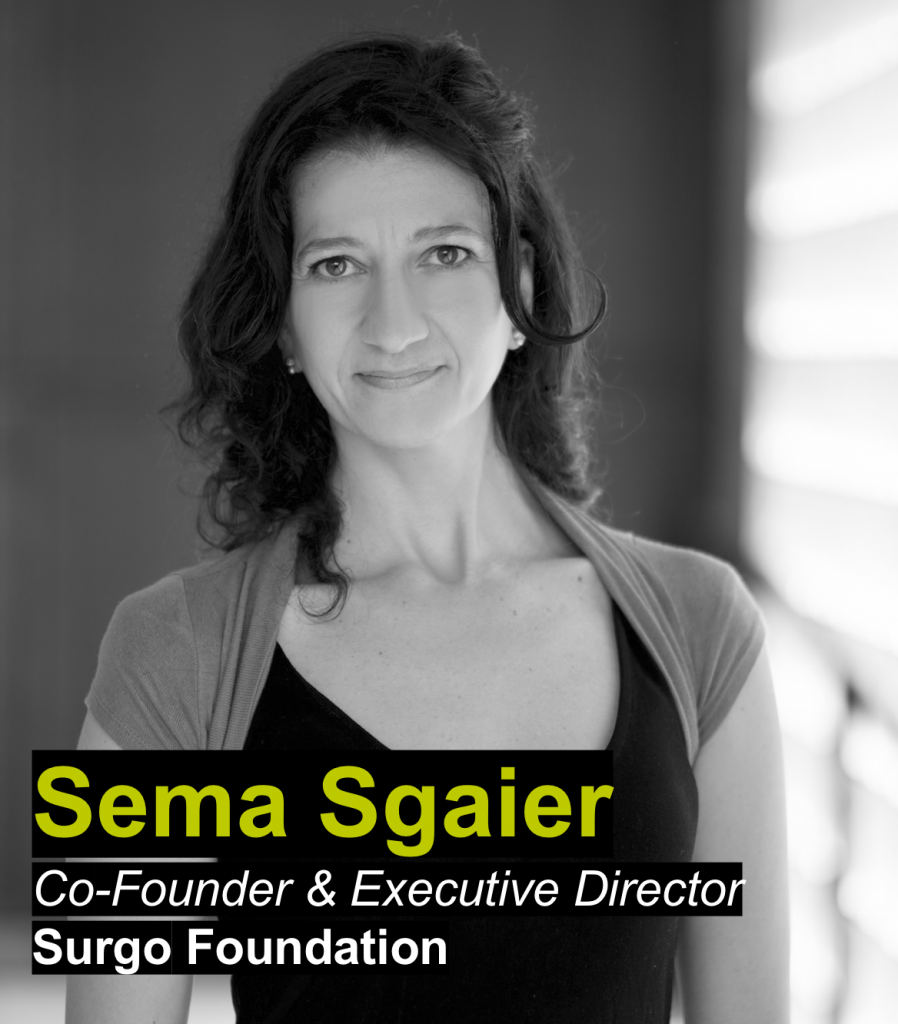 Dr. Sema Sgaier is co-founder and executive director of Surgo Foundation, a privately funded action tank obsessed with thinking about all people as customers and focused on bringing the latest innovations around behavior, tech, and data to global development. Previously at the Bill & Melinda Gates Foundation, she led several large-scale health programs and innovations in India and Africa. She is faculty at the Harvard T.H. Chan School of Public Health and an Affiliate Assistant Professor, Global Health at the University of Washington. Selected as a Rising Talent by the Women's Forum for the Economy and Society, she is on the board of the Bill & Melinda Gates Foundation Alumni network.
Justine Lukas from Kantar Millward Brown Singapore and Rebecca Lim Head of Our Better World – Singapore International Foundation presenting the "Empowering Digital Storytelling for Good" case-study.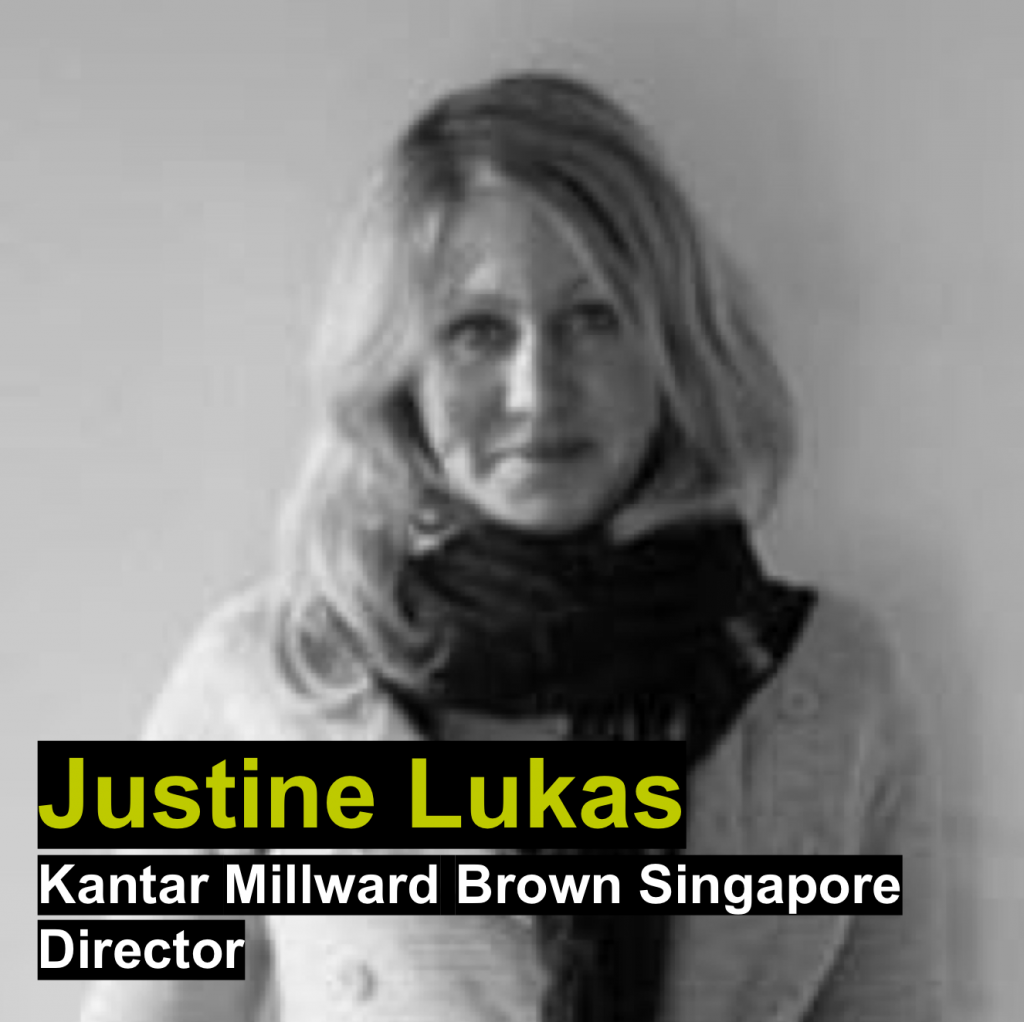 Justine is a director in the qualitative team at Kantar, based in the Singapore office. Having spent much of her twenty-year career in the consultancy world in London, she returned to Singapore over four years ago, having lived there for several years in the 1980's. Justine's experience spans business and brand strategy, communications, exploratory consumer understanding across continents, countries, and categories and ranges from sitting with people in their homes, digital blogging, creative workshopping – up to facilitating international stakeholder events.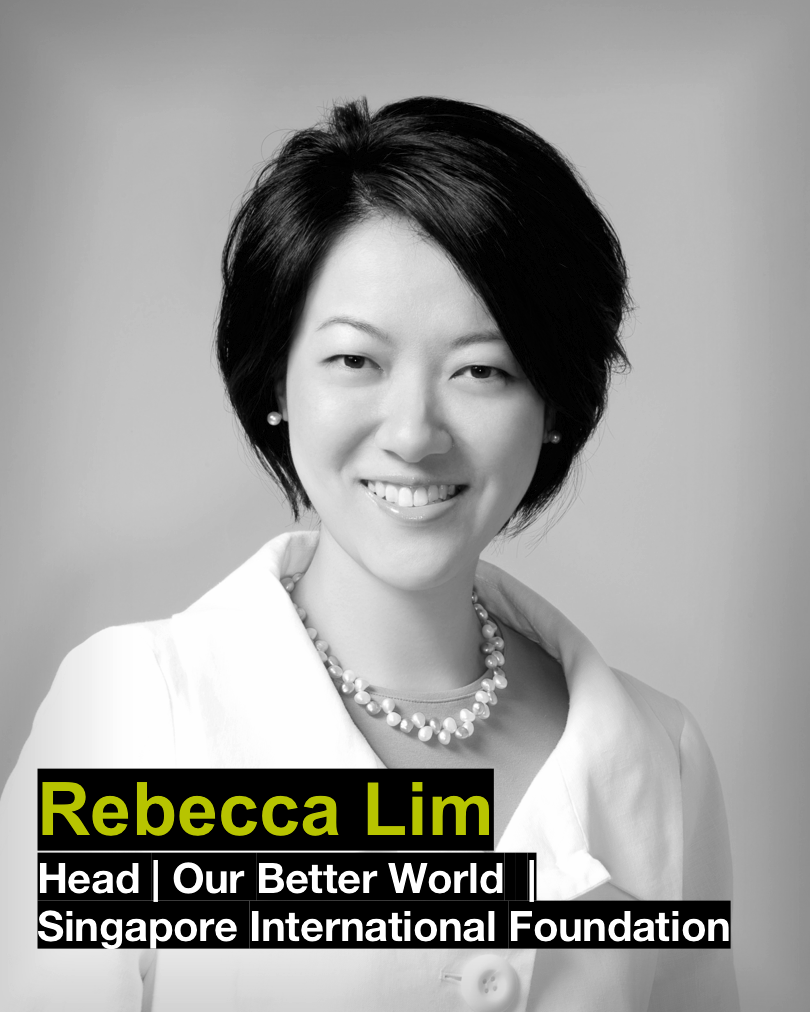 Rebecca heads up Our Better World (OBW), the digital storytelling initiative of the Singapore International Foundation that leverages the power of stories and digital media for social impact. She leads her team and a regional network of impact storytellers to tell stories of people doing good in Asia. An eternal optimist, she combines her eye for opportunities with her love for people, bringing partners alongside on this journey of pursuing a shared vision of OBW pioneering digital disruption for social impact in Asia. Rebecca's experience spans strategic communications, integrated marketing, public relations, and brand management. Her experience over the last two decades has been in the sectors of her twin passions – tourism and non-profit.
If you are in Berlin on Tuesday 25.09 make sure you do not miss the EF session. Cannot attend the ESOMAR Congress? You can tune in to watch the live broadcast.