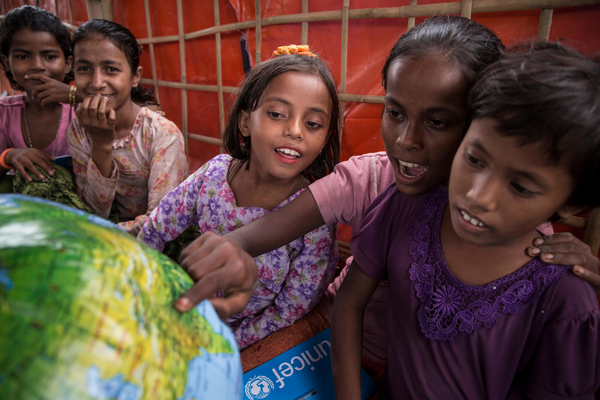 The need was to bring children's needs to the world's attention by letting children speak for themselves.
Every year on the 20th of November, UNICEF celebrates the adoption of the Convention on the Rights of the Child through World's Children Day. This is a very special day for UNICEF when the organization strives to get the world's attention on the suffering millions of children across the globe experience and the criticalness of fighting for the rights of every child.
UNICEF, United Nations agency for the protection and advancement of Children's rights, works to improve the lives of children and their families.
See the world through children's eyes
UNICEF's daily work typically involves adults exchanging with other adults about children's issues. Despite being UNICEF's ultimate stakeholders, children are rarely part of those conversations. For 2017 World's Children Day, UNICEF's goal was to give the world's children a voice. The overarching objective was to see the world through their eyes: to hear their perspectives on the most pressing issues affecting children globally and in their home country, to understand their hopes for the world's children, to hear what they would change if they were in charge. To put results in perspective, we also wanted to understand their world: who they admire (and are influenced by), whether they feel they are being heard and if so by whom and get their opinion on world leaders' job at addressing children's issues.
This research is the product of the collaboration between UNICEF, Grey Advertising (the communications agency for the World's Children Day) and Kantar's Lightspeed Research: for the technical aspect of the research project.
Methodologies used during the research
UNICEF and Lightspeed agreed on adopting a quantitative approach in the shape of an ad-hoc survey among children and teens aged 9 – 18 in 14 countries. This was the most adequate methodology given our goal of getting reliable quantified data on children's views and opinions. Considering UNICEF's global mandate, the aim was to run the study in as many countries as possible within the available budget, to ensure the widest geographical coverage and to include a mix of developed and developing countries. The study was complex on many levels, agreeing on the adequate sample age bracket, capturing responses from 12,950 respondents, utilizing translations to include their local language and following all ethical standards and ESOMAR's guidelines on conducting research among children. To help capture spontaneous reactions and give children their own voice, open and closed-ended questions were utilized.
We utilized descriptive statistical analysis to obtain children's views to help paint a picture of the world through their eyes. The analysis was mainly kept at total eligible sample due to the lack of substantial differences identified through analysis of demographic sub-groups. Verbatim responses were left in raw format and used to get compelling quotes to bring the figures to life.
What about if you were in charge of your country. What would you do differently to improve the lives of people your age?

"Make sure children all have healthcare, access to good food and education." – USA

"I would not steal. I would teach sports and add more classes at school." – BRAZIL

"I will take immediate actions for girls' safety." – INDIA

"I would make more schools where they give all children breakfast, where the teachers would not be absent, and teach them well and love them, and take good care of them." – MEXICO
Results were analyzed at country and multi-country level given the goal to relay the children's voice into media at country and global-levels. Finally, we brought external perspectives to the analysis, e.g. comparing children's perception versus reality to adults.
Impact
The research provided a multi-country perspective, across both developed and developing countries, on children's concerns for themselves and for children across the world, their hopes, and their views on world leaders, but also on how they live their lives: what they do outside school or the personalities they admire.
The verbatim to the open-ended questions also provided some very poignant statements from children in their own words, about what they would do if they were in charge, and issues they would address if they had a "super power".
"I like to get the magic pencil. Everything I draw will come true.

I will draw food and schools and teachers for children."

a child in India on the superpower they wish they had to improve the lives of children
The findings fed into press releases, media headlines and communications material that were shared and used at global and national level. The survey formed a key part of UNICEF's media activity around World Children's Day, which during the first 48 hours of launch garnered a high volume of mentions in online media outlets.
The research improved the existing practice
It is often felt, at least at headquarters level, that for an organization whose mandate revolves around children, UNICEF does not listen directly to children enough and does not consult with them enough in the organization's decisions. Traditional thinking suggested that since it takes adults to help children, it is adults' opinion that mattered.
The study was a reminder that UNICEF does not carry out opinion surveys among children often, and that the findings from such work are both highly valuable and compelling.
Also, the decision to make 'Access to quality education' a focus of UNICEF's advocacy in 2018, initially came from the survey findings which highlighted that this was one of the issues children cared most about.
Relevant for society
Children represent one of the most vulnerable groups in a society. They also represent a society's future: future decision makers, leaders, consumers and employees. Despite the progress achieved in numerous areas, children continue to face high distressing situations across the world.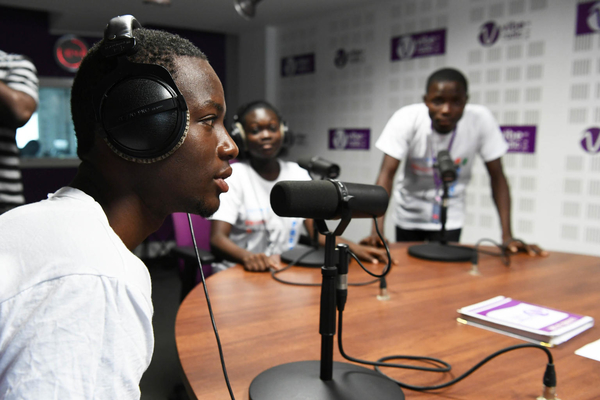 This research is an attempt to give children a voice and make the rest of society aware of what children are concerned about, and what changes they would like to see so their opinions are also taken into account in the decisions being made. It is also a reminder to all to make sure we are talking to the right people.
About the Author:
Benjamin Riondel, Consumer Insights Manager, UNICEF, Switzerland