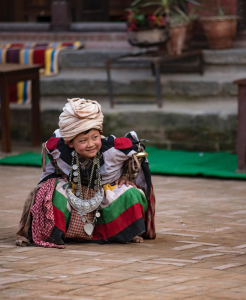 Earlier this month, ESOMAR Foundation hosted the latest of the series Research Knowledge for Not-For Profit Organizations. The webinar zeroed in on the often-overlooked ingredient of every successful research project: communications. The online event was hosted by Phyllis Macfarlane (GFK & ESOMAR Foundation) and featured Kai Jimenez, long-time communications professional now with the United Nations Population Fund (UNFPA). Below is the summary of the webinar in Kai's own words.
The Case for Communications
When people think about embarking on a research project, the focus is usually all on the data and just the data. This is understandable, of course, because research projects are launched because organizations need information, but the truth is that every successful research project actually begins and ends with something a bit more human: a good story.
We live in a world where stories – not statistics – are what people remember, and more importantly, are what drive us to action. Good stories and messages are especially important in the development sector as we are constantly trying to get people to advocate for our cause, to be generous with their time and resources, and to change their behavior for the better. And to succeed in these admittedly difficult tasks, we need stories and messages that are reasonable to the mind (logical) but still touch the heart (emotional). Data and statistics are important because your audiences need a reason to believe in you, but it is necessary to go beyond simply stating the numbers and instead frame the information in a way that is relevant, memorable, shareable, and action-inspiring.
Even at a time when buzz words like "big data" and "analytics" are constantly used and overused, research projects still rely on strong and effective communications, especially at two important points in the process: first, at the beginning, when strong arguments are needed to garner the necessary support to kick off the project; and second, at the end, to maximize the investments made for the research by using the findings to draw more attention to the advocacy.
Here are some tips and tools that have powered the communications industry for years that you could use to level-up your own storytelling capabilities.
Part I: Work Your Advocacy
Take the time to understand, map out, and profile your stakeholders.
Large-scale research projects are often multi-stakeholder activities, especially in the development sector. You will need a lot of help – from institutional backing, community participation to funding and technical support – and the long list of things you need will come from different individuals and organizations with their own unique set of priorities.
This is why the first and most important step of any communications initiative is to comprehensively map out and profile your stakeholders. Understanding your target audiences will guide you in choosing which individuals or organizations to prioritize, in crafting the right stories that are most relevant and resonant to them, and in identifying the most cost-efficient channels to engage with your stakeholders. Below are the key things you need to consider for your stakeholder map, and the guide questions you should be asking yourself for each.
| | | |
| --- | --- | --- |
| Things to Consider | What to Use it For | Some Questions to Ask Yourself |
| Priorities & Values | Identifying common ground with your stakeholders to craft messages that are relevant to their priorities and concerns | Which individuals or organizations are already outspoken advocates for your cause? Are there any organizations already working in the area of your advocacy, or companies with CSR programs aligned with your cause? For the specific stakeholders you have in mind, what are their known advocacies? What are their professional and personal interests that could encourage or hinder them from supporting you? |
| Behavior | Identifying the best channels and moments to engage with your stakeholders | What are their day-to-day activities? Where do they source their information? Do they still watch TV or do they source their entertainment purely online? Do they still read newspapers or do they get their news from Twitter? Would they be the type to trust an email, or do you need to speak with them in person? |
| Available Support | Estimating the resources you can count on and categorizing your stakeholders based on the kind of support they give | What kind of support or resources do they provide? Is it financial, in-kind, pro bono consulting, volunteered time? How long do they provide support? One-off or long-term? |
| Reputation | Avoiding reputational risks by association, and ensuring that your partnership with them positively impacts your own reputation in the eyes of your other stakeholders and the public | What's the reputation of the individual or organization? How do they work with partners: are they known as fair and committed, or are they known for being very superficial supporters? Do they have any scandals surrounding them, or other risk areas you should be considering? |
| Existing Relationship | Establishing trust to improve your chances in persuading your stakeholders | Have you worked together before? Has your past experience with them left a positive or negative impression? Do you even have a relationship at all with them? If not, do you have mutual friends or communities that you can tap to reach them? |
| Key People | Identifying and approaching the people who can make the most impact | Who are the main decision-makers in the organizations you're targeting? Whose opinions do those decision-makers respect? Are there any people within the organization who can advocate for your cause internally, or even externally? |
| Requirements | Confirming qualifications, and guiding you in your path to becoming qualified in the mid- to long-term | What are the technical, organizational, and documentation requirements for funding requests and partnerships? |
Shine the light on the outcomes to which your research will contribute.
When you finally do craft those messages and reach out to your stakeholders, make sure to include more than just a laundry list of your intended project output. While project proposals definitely need a list of concrete deliverables, the truth is that no one is driven to action by the promise of a report or several spreadsheets worth of data. Instead, shine the light of the outcomes that can be achieved because of the research that you will do.
For example, don't just tell your stakeholders that you want to write a report on why parents in India are not giving their children this specific cheap and accessible medicine for diarrhea. Instead, tell them that you need the data to develop targeted interventions to reduce diarrhea among babies, which in turn would like to a decline in infant mortality. Don't just promise your funders a presentation that will list down the ways teenage girls in Congo manage their menstruations. They want to know that their money will go into a research project that can point out the best way to give these girls widespread access to safe resources for personal hygiene, which in the long run would mean that they become better educated because they no longer need to skip a week of classes when they're on their period.
Paint the big picture. Your advocacy is your organization's greatest story, so use it to your advantage.
It's not about you. It's about what you can do with and for them. 
The hard truth is that often we can get so caught up in telling our story, pitching our cause and talking about our work that we forget that effective communication should be a two-way street. Our stories and messages need to focus on not only on what we can do, but more importantly, what we can do with and for our audiences.
This is why stakeholder mapping and profiling is the key to successful communications. You need to find what they value, what drives them, what they believe and do, so that you could connect your advocacy story to what matters to them. Spell out how their support to your cause can impact their own lives, their jobs, and their organizations. For instance, will your climate change advocacy help make a company's brand appeal more to eco-warriors? Will your community feeding program help reduce the load of local governments? Find and highlight these points of intersection between what you value and what they value.
Missed out the presentation? You can still check it here.
Watch this space for the second part of the webinar summary.